Business Banking and Finance AAS
Academic Map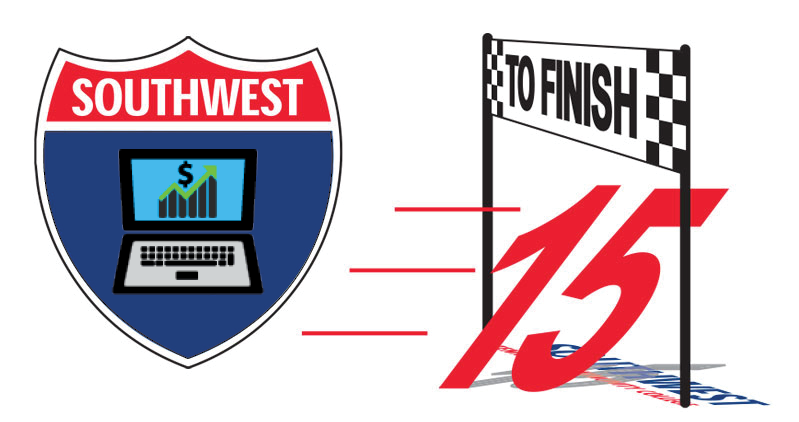 FIRST SEMESTER
Course
Notes
Credits
mc
ENGL 1010
English Comp I
3
BUSN 1305
Intro to Business
3
ACCT 1010
Principles of Accounting I

Successive Courses

3
MATH 1530
Intro Statistics
3
BUSN 1304
Fall only-Only
3

Milestone Course

Semester Credits
15
SECOND SEMESTER
Course
Notes
Credits
mc
ECON 2100
Macroeconomics
3
BUSN 2380
Principles of Marketing
3
COMM 2025
Fundamentals of Communications
3
BUSN 2360
International Businesss
3
BUSN 2330
Principles of Managment

Successive Courses

3
Semester Credits
15
THIRD SEMESTER
Course
Notes
Credits
mc
ECON 2200
Microeconomics
3
PICK ONE:
Humanities / Arts
3
BUSN 2370
Legal Environment of Business
3
BUSN 2324
Investments
Pring only- Online
Prereq: BUSN 1305
3
BUSN 1306
Money and Banking
Fall only-Online
3
Semester Credits
15
FOURTH SEMESTER
Course
Notes
Credits
mc
BUSN 2320
Business Finance
Prereq: ACCT 1010
3
BUSN 1360
Software Apps for Business

Successive Courses

Prereqs:
ACCT 1010
BUSN 2330
3
BUSN 2300
Business Ethics
3
BUSN 2350
Organizational Behavior
3
BUSN 1308
Bank Management
Spring-Online
3
Semester Credits
15
To stay on track, these courses must be taken in order.
General Advising Notes
Consult the academic map index for a list of previous maps.
2019-2022
This program is not designed to transfer.
General Advising Notes
Use the summer semester to catch up or get ahead.

ENGL1010 and
ENGL1010 and ENGL 0810
ACAD 1100 and READ 0810
MATH 1530 and MATH 0530

This program is ideal for someone who is working in the banking industry and desires a degree for advancement.