Business, Quality and Productivity Concentration - AAS
Academic Map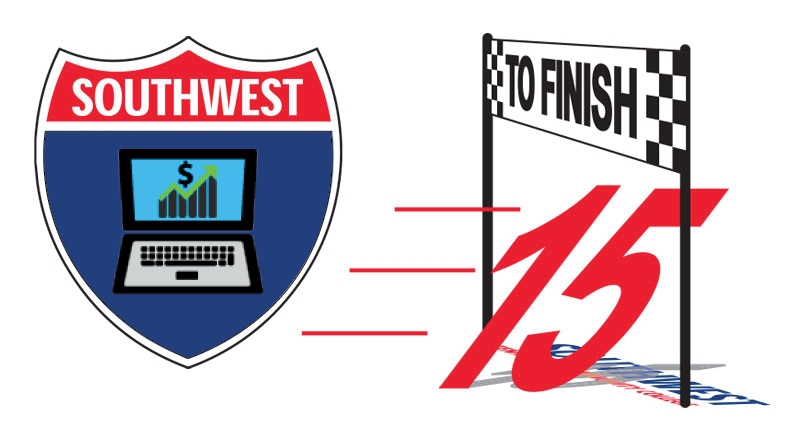 FIRST SEMESTER
Course
Notes
Credits
mc
ENGL 1010
English Composition I
3
BUSN 1305
Introduction to Business

Successive Courses

3
ACCT 1010
Principles of Accounting I

Successive Courses

3
MATH 1530
Intro to Statistics
3
BUSN 1307
Introduction to Quality
Fall- Evening
3

Milestone Course

Semester Credits
15
SECOND SEMESTER
Course
Notes
Credits
mc
ECON 2100
Principles of Macroeconomics
3
BUSN 2330
Principles of Management

Successive Courses

3
BUSN 2380
Principles of Marketing
3
BUSN 2360
International Business

Successive Courses

Prereq: BUSN 1305
3
COMM 2025
Fundamentals of Communication
3
Semester Credits
15
THIRD SEMESTER
Course
Notes
Credits
mc
ECON 2200
Principles of Microeconomics
3
BUSN 2370
Legal Environment of Business
3
BUSN 2350
Organizational Behavior
3
BUSN 2332
Managing for Quality
Spring - Evening
3
BUSN 2310
Business Statistics
Fall and Summer - Online
3
Semester Credits
15
FOURTH SEMESTER
Course
Notes
Credits
mc
BUSN 2320
Business Finance

Successive Courses

Prereq: ACCT 1010
3
BUSN 1360
Software Application for Business

Successive Courses

Prereq: ACCT 1010 & BUSN 2330
3
BUSN 2336
Strategic Planning
Fall - Evening
3
BUSN 2338
Project Management
Spring - Evening
3
PICK ONE:
Humanities/Fine Arts
3
Semester Credits
15
To stay on track, these courses must be taken in order.

Consult the academic map index for a list of previous maps.
2019-2022
This program is not designed to transfer.
General Advising Notes
Four of the six courses for the Quality Assurance Supervision Technical Certificate are in this degree program. A student can take BUSN 1330 and BUSN 2319 in addition to the requirements for this degree and earn a technical certificate while completing the degree.
ENGL 1010 and ENGL 0810
ACAD 1100 and READ 0810
MATH 0530 and MATH 1530