Computer Information Technology Networking AAS
Academic Map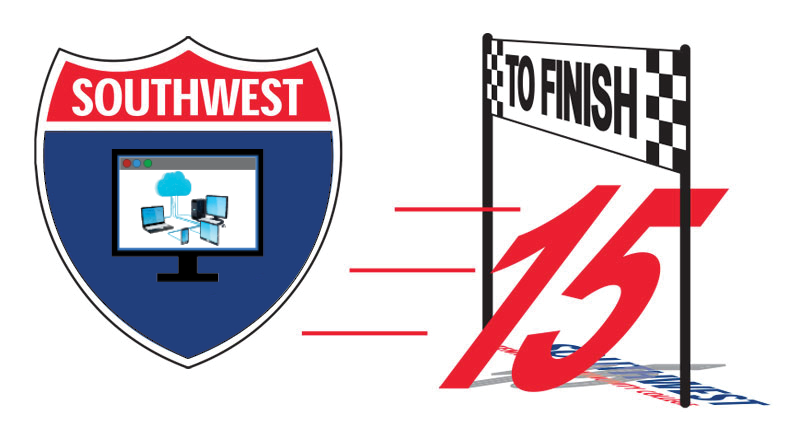 FIRST SEMESTER
Course
Notes
Credits
mc
INFS 1010
Computer Applications
Take the MOS Word exam
3
CITC 1301
Intro to Programming
& Logic

Successive Courses

3
CITC 1320
A+ Hardware & Software
3
CITC 1323
CCNA I

Successive Courses

3

Milestone Course

ENGL 1010
English Comp I
3
Semester Credits
15
SECOND SEMESTER
Course
Notes
Credits
mc
CITC 1300
Beginning HTML & CSS
3
CITC 1324
CCNA II
Prereq: CITC 1323
3
CITC 1330
Microsoft Desktop OS

Successive Courses

Prereq: CITC 1323
Spring-Day | Fall-Evening
3
CITC 1332
Unix / Linux OS

Successive Courses

Prereqs:
CITC 1301
CITC 1323
Spring-Evening | Fall-Day
3
PICK ONE:
Mathematics
MATH 1530 or Higher
3
Semester Credits
15
THIRD SEMESTER
Course
Notes
Credits
mc
CITC 1303
Database Concepts
Spring-Day | Fall-Evening
3
CITC 2321
CCNA III or
BUSN 2338
Project Management
3
CITC 2320
Windows Server

Successive Courses

Prereq: CITC 1330
Spring-Day | Fall- Evening
3
COMM 2025
Fund of Comm
3
PICK ONE:
CITC Elective
3
Semester Credits
15
FOURTH SEMESTER
Course
Notes
Credits
mc
CITC 2322 IV or
CITC 2000 Elective

Successive Courses

3
CITC 2326
Network Security
Prereq: CITC 1323
Spring-Evening | Fall-Day
3
CITC 2390
Capstone or 2399 Internship
By Permit
3
PICK ONE:
Humanities / Fine Arts
3
PICK ONE:
Social / Behavioral Sciences
3
Semester Credits
15
To stay on track, these courses must be taken in order.
General Advising Notes
Consult the academic map index for a list of previous maps.
2019-2021
This program is not designed to transfer.
General Advising Notes
In 3rd semester or after completing 24-30 hours in CITC courses, contact Career Services to start internsip process.

ENGL1010 and ENGL 0810
ACAD 1100 and READ 0810
MATH 1530 and MATH 0530

Be mindful of course offerings to ensure you finish on time.