Criminal Justice - AAS
Academic Map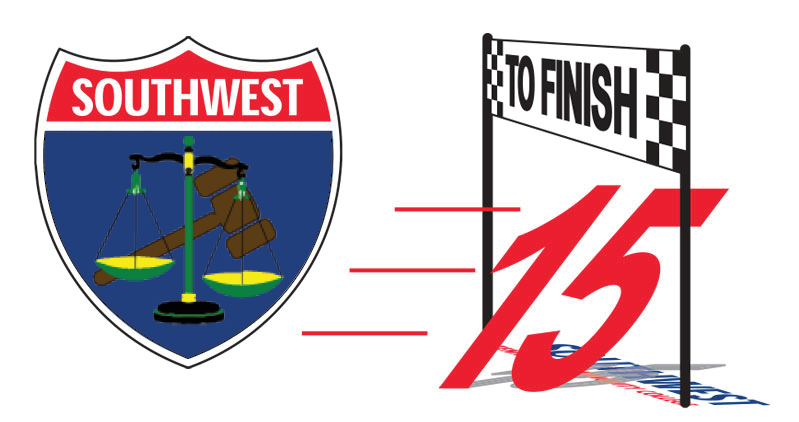 FIRST SEMESTER
Course
Notes
Credits
mc
ENGL 1010
English Composition
3
CRMJ 1010
Intro to Criminal Justice

Successive Courses

3

Milestone Course

PICK ONE:
Humanities/Fine Arts
3
CRMJ 1020
Intro to the Legal Process
3
INFS 1010
Computer Applications
3
Semester Credits
15
SECOND SEMESTER
Course
Notes
Credits
mc
CRMJ 2020
Intro to Corrections
3
CRMJ 2010
Intro to Law Enforcement
3
COMM 2025
Fund of Communication
3
PICK ONE:
Social/Behavioral Sciences
3
CRMJ 1311
Criminal Law
3
Semester Credits
15
THIRD SEMESTER
Course
Notes
Credits
mc
CRMJ 1340
Criminal Investigations
3
PICK ONE:
Natural Science or Math
3-4
CRMJ 2311
Juvenile Justice
3
CRMJ 2367
Mental Health Aspects of CJ
3
CRMJ 2312
Criminology

Successive Courses

Prereq: CRMJ 1010
3
Semester Credits
15-16
FOURTH SEMESTER
Course
Notes
Credits
mc
PICK ONE:
CRMJ Elective
3
PICK ONE:
CRMJ Elective
3
CRMJ 2340
Investigative Report Writing
3
CRMJ 1325
Issues and Ethics in CJ
3
CRMJ 2396
Criminal Justice Internship
Requires permission from Department Chair
3
Semester Credits
15
To stay on track, these courses must be taken in order.

Consult the academic map index for a list of previous maps.
2019-2022
This program is not designed to transfer.
General Advising Notes
Students interested in math should consider MATH 1530 or higher.
Professionals with experience may apply for Prior Learning Assessment (PLA) credit.
Speak with faculty mentors about occupational pathways.