Electrical Engineering Technology, Biomedical Equipment, AAS
Academic Map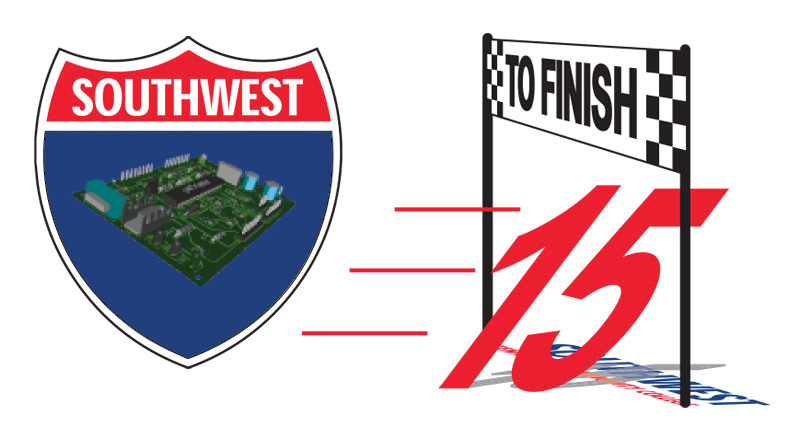 FIRST SEMESTER
Course
Notes
Credits
mc
CENT 1310
Computer Systems & Software (TC)
3
EETC 1313
DC Circuits (TC)

Successive Courses

3

Milestone Course

ENGL 1010
English Comp I
3
MATH 1740
Algebra & Trigonometry

Successive Courses

Prereq: MATH 0100 and MATH 1000
3
EETC 1340
Introduction to Biomedical Technology
3
Semester Credits
15
SECOND SEMESTER
Course
Notes
Credits
mc
EETC 1331
Digital Fundamentals
Prereqs:
ENTC 1114
ENTC 1124
3

Milestone Course

EETC 1314
AC Circuits

Successive Courses

Prereqs:
EETC 1313
MATH 1740
3
EETC 1321
Electronics I (TC)
Prereqs:
ENTC 1114
ENTC 1124
3
MATH 1750
Algebra & Trigonometry II

Successive Courses

Prereq:
MATH 1740
(C or higher)
4
EETC 1341
Biomedical Technology Safety
3
Semester Credits
15
THIRD SEMESTER
Course
Notes
Credits
mc
EETC 2340
Biomedical Instrumentation I

Successive Courses

Spring
Prereq: EETC 1313 or EETC 1340
3
BIOL 2010
Human Anatomy and Physiology I
3
PHYS 2010
Non-Calculus Physics I
3
COMM 2025
Fund of Comm
3
PICK ONE:
Humanities/Fine Arts
3
Semester Credits
17
FOURTH SEMESTER
Course
Notes
Credits
mc
EETC 2311
Power Technology


3
CENT 2340
Computer Networks and Systems
3
EETC 2341
Biomedical Instrumentation II
3
EETC 2391
Internship
3
PICK ONE: Social/Behavioral Sciences
3
Semester Credits
15
To stay on track, these courses must be taken in order.
General Advising Notes
Consult the academic map index for a list of previous maps.
2020-2022
This program is not designed to transfer.
General Advising Notes
Courses offered only in the Fall Semester:
EETC 2350 Robotics
EETC 2371 Microproccessor Based Control Systems

Courses offered only in the Spring Semesters:
EETC 2311 Power Technology
EETC 2330 Digital Industrial Control Systems

(TC) NOTE: All of the courses marked with (TC) are a part of the Electrical/Electronic Fundamentals technical certificate, along with ENTC 1114 and ENTC 1124. The ENTC 1124 course may be replaced by any higher-level math course such as MATH 1740.

Students should be encouraged to complete the courses in the technical certificate as quickly as possible. This allows them to receive a certificate on their way to an AAS degree.

ENGL1010 and ENGL 0810
ACAD 1100 and READ 0810
MATH 1530 and MATH 0530
If neccessary, students can take the MATH 1710 & MATH 1720 course sequence instead of the MATH 1740 & MATH 1750 sequence. However, students can not progress from MATH 1710 to
MATH 1750 or from MATH 1740 to MATH 1720.