Paralegal Studies AAS
Academic Map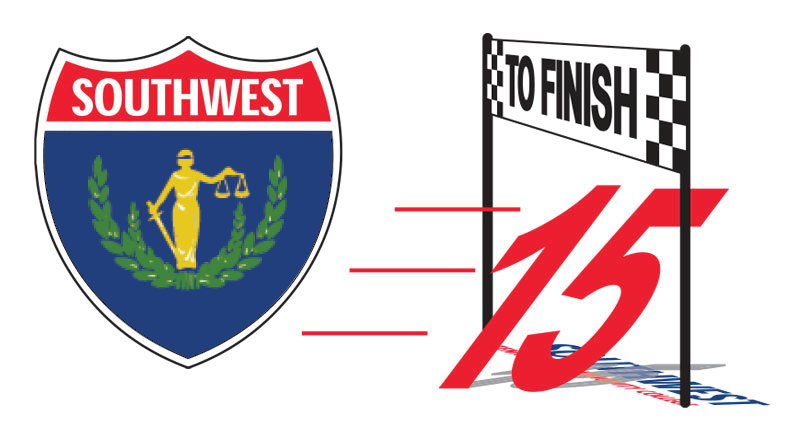 FIRST SEMESTER
Course
Notes
Credits
mc
ENGL 1010
English Comp I
3
LEGL1316
Intro to Legal Drafting & Software

Successive Courses

3
LEGL 1300
Intro to Paralegal
Studies & Ethics

Successive Courses

3

Milestone Course

LEGL 1301
Legal Ethics & Professional
3
PICK ONE:
Natural Science
or Math
3
Semester Credits
15
SECOND SEMESTER
Course
Notes
Credits
mc
LEGL 1320
Legal Research

Successive Courses

Prereq: LEGL 1300
3

Milestone Course

LEGL 1340
Family Law

Successive Courses

Prereq: LEGL 1300
3

Milestone Course

LEGL 1306
Law Practice Management

Successive Courses

Prereq: LEGL 1300
3
ENGL 1020
English Comp II
3
PICK ONE:
Humanities/Fine Arts
3
Semester Credits
14
THIRD SEMESTER
Course
Notes
Credits
mc
LEGL 2380
Civil Litigation
Skills I

Successive Courses

Prereqs:
LEGL 1300
LEGL 1320
3

Milestone Course

LEGL 1350
Torts

Successive Courses

Prereqs:
LEGL 1300
LEGL 1320
3
LEGL 1330
Legal Writing

Successive Courses

Prereqs:
LEGL 1300
LEGL 1316
LEGL 1320
LEGL 1340
3

Milestone Course

COMM 2025
Fund of Comm
3
PICK ONE:
Social/Behavior Sciences
3
Semester Credits
15
FOURTH SEMESTER
Course
Notes
Credits
mc
LEGL 2385
Civil Litigation
Skills II

Successive Courses

Prereqs:
LEGL 1300
LEGL 1316
LEGL 1320
LEGL 1340
LEGL 2389
3

Milestone Course

LEGL 2390
Legal Internship

Successive Courses

Prereq:
LEGL 1300
LEGL 1301
LEGL 1320
LEGL 1330
LEGL 2380
3

Milestone Course

PICK ONE:
LEGL Elective
3
PICK ONE:
LEGL Elective
3
LEGL 2370
eDiscovery

Successive Courses

Prereqs:
LEGL 1300
LEGL 1316
LEGL 1320
3
Semester Credits
15
To stay on track, these courses must be taken in order.
General Advising Notes
Consult the academic map index for a list of previous maps.
2019-2022
This program is designed to transfer.
General Advising Notes
A grade of "C" is required in all Paralegal Studies courses.
Paralegals may not provide legal services directly to the public except as permitted by law.

LEGL 2390 requires a minimum GPA of 3.0 in Paralegal Studies courses

Students must complete 120 hours in their internship.

ENGL1010 and ENGL 0810
ACAD 1100 and READ 0810
MATH 1530 and MATH 0530

The Paralegal Studies program has a transfer agreement with California University of Pennsylvania and with the University of Mississippi (Ole Miss).
Courses in this program are designed for transfer. Students bear the responsibility of checking with the other institiution to ensure coursework will transfer.
All students must complete a minimum of 9 credit hours of legal specialty courses in a synchronous class setting.
The Paralegal Studies program accepts up to 9 hours of transfer credit of legal specialty courses from ABA approved paralegal programs.