Tennessee Transfer Pathway Criminal Justice AA
Academic Map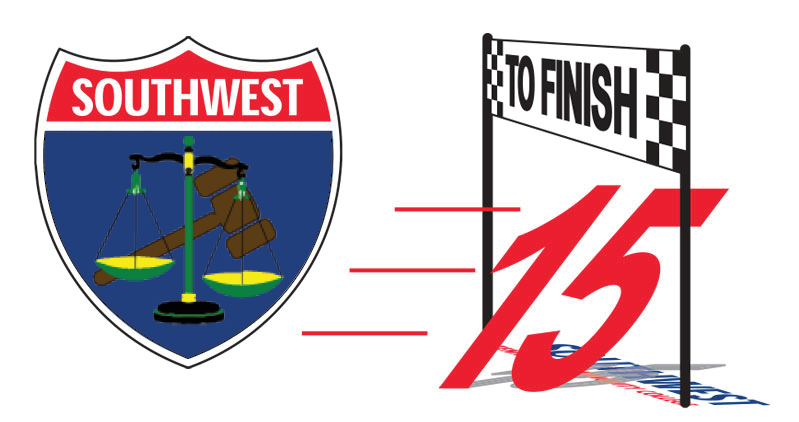 FIRST SEMESTER
Course
Notes
Credits
mc
ENGL 1010
English Comp I



Successive Courses

3
CRMJ 1010
Intro to Criminal Justice
3

Milestone Course

PICK ONE:
Humanities/Fine Arts
3
SOCI 1010
Intro to Sociology
3
PICK ONE:
Mathematics
Recommended: MATH 1530 or Higher
3
Semester Credits
15
SECOND SEMESTER
Course
Notes
Credits
mc
CRMJ 1020
Intro to the Legal Process
3
ENGL 1020
English Comp II

Successive Courses

Prereq:
ENGL 1010
3
PICK ONE:
History
3
PICK ONE:
Humanities/Fine Arts
3
PSYC 1030
Intro to Psychology
3
Semester Credits
15
THIRD SEMESTER
Course
Notes
Credits
mc
CRMJ 2010
Intro to Law Enforcement
3

COMM 2025
Fund of Comm

3
PICK ONE:
Foreign Language
SPAN 1010
or
FREN 1010
3
PICK ONE:
History
3
PICK ONE:
Natural Science
4
Semester Credits
16
FOURTH SEMESTER
Course
Notes
Credits
mc
CRMJ 2020
Intro to Corrections
3
PICK ONE:
Foreign Language
SPAN 1020
or FREN 1020
3
PICK ONE:
Elective
1
PICK ONE:
Natural Science
4
PICK ONE:
Literature

Successive Courses

Prereq:
ENGL 1020
3
Semester Credits
14
To stay on track, these courses must be taken in order.
General Advising Notes
Consult the academic map index for a list of previous maps.
2019-2022
This program is designed to transfer.
General Advising Notes
Professionals with experience may apply for prior learning credit with a prior learning assessement (PLA).

Associate of Arts requires 6-hours of foreign language; Spanish or French.