Tennessee Transfer Pathway - Information Systems - AS
Academic Map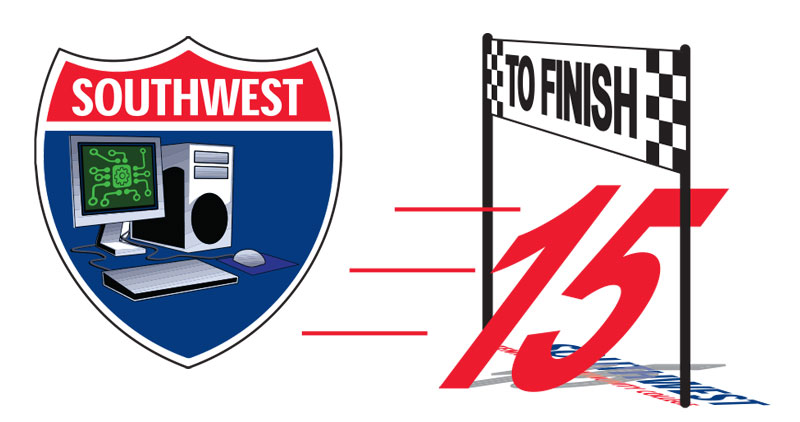 First Semester
Course
Notes
Credits
mc
ENGL1010
English Comp I
3
PICK ONE:
Humanities/Fine Art
3
MATH1530
Introductory Statistics
3
INFS1010
Computer Applications
See General Advising Notes (1)
3

Milestone Course

ECON2100
Principles of Macroeconomics
3
Semester Credits
15
Second Semester
Course
Notes
Credits
mc
ENGL1020
English Comp II
3
COMM2025
Fund of Communication
3
PICK ONE:
Mathematics
See General Advising Notes (2)
3
PICK ONE:
Humanities/Fine Arts
3
ECON2200
Principles of Microeconomics
3
Semester Credits
15
Third Semester
Course
Notes
Credits
mc
PICK ONE:
Literature
3
HIST2010
Early United States History
3
PICK ONE:
Natural Science
4
ACCT1010
Principles of Accounting
3
MATH1830
Applied Calculus
3
Semester Credits
16
Fourth Semester
Course
Notes
Credits
mc
Computer Science Requirement
See General Advising Notes (1)
4
HIST 2020
Modern US History
3
PICK ONE:
Natural Science
4
ACCT 1020
Principles of Accounting II
Prereq: ACCT 1010
3
Semester Credits
14
Consult the academic map index for a list of previous maps.
2019-2021
This program is designed to transfer.
General Advising Notes
1 Students who plan to transfer to Austin Peay State University, East Tennessee State University, and the University of Tennessee, Chattanooga must complete CISP 1010 and CISP 1020 instead of INFS 1010. For these students, the total hours in the Area of Emphasis will be 20 Hours and total degree Hours will be 61.
2 Students who plan to transfer to the University of Memphis must complete MATH 1710. All other students must complete MATH 1630.
Helpful Hints
15 to FINISH
Take 15 credit hours a semester to finish your degree in two years.
* It is important to take a math course every semester in this program in order to finish on time. * Use the summer term to catch up or get ahead!