Tennessee Transfer Pathway - Political Science - AA
Academic Map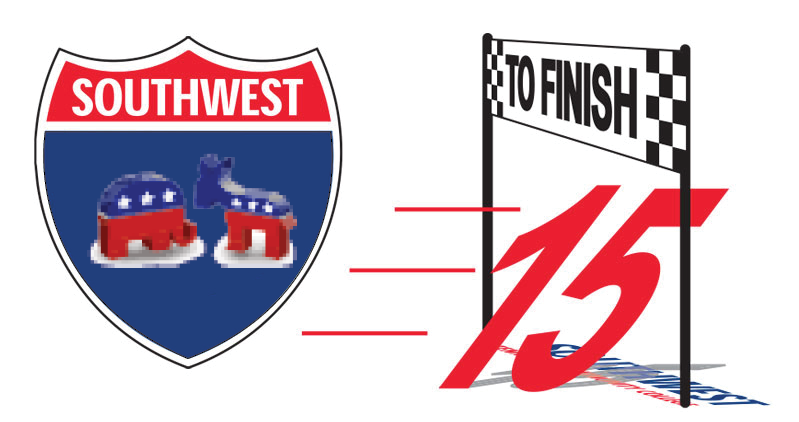 FIRST SEMESTER
Course
Notes
Credits
mc
ENGL 1010
English Composition I

Successive Courses

3
MATH 1530
Intro Statistics
3
PICK ONE:
Social/Behavioral Science
3
PICK ONE:
Humanties/Fine Arts
3
PICK ONE:
Elective
3
Semester Credits
15
SECOND SEMESTER
Course
Notes
Credits
mc
ENGL 1020
English Composition II

Successive Courses

Prereq: ENGL 1010
3
COMM 2025
Fund. of Communication
3
PICK ONE:
Social/Behavioral Science
3
PICK ONE:
Humanities/Fine Arts
3
POLS 1030
American Government
3
Semester Credits
15
THIRD SEMESTER
Course
Notes
Credits
mc
PICK ONE:
Literature

Successive Courses

Prereq: ENGL 1020
3
PICK ONE:
Natural Science
4
PICK ONE:
History
3
PICK ONE:
Foreign Language
3
PICK ONE:
Elective
3
Semester Credits
16
FOURTH SEMESTER
Course
Notes
Credits
mc
POLS 2040
Diversity of Socio-Politics
Spring Only
3
PICK ONE:
Natural Science
4
PICK ONE:
History
Spring Only
3
PICK ONE:
Foreign Language
3
PICK ONE:
Elective
1
Semester Credits
14
To stay on track, these courses must be taken in order.
Consult the academic map index for a list of previous maps.
2019-2021
This program is designed to transfer.
General Advising Notes

Criminal and/or other types of background checks, possibly at the student's expense, may be a requirement of some courses in this degree program. The ability to complete cooperative training, internships, field experiences, and educational practicums may be based on the reuslts of these background checks. This could result in your inability to successfully complete course/program requirements.
ENGL1010 and ENGL 0810
ACAD 1100 and READ 0810
MATH 1530 and MATH 0530
Start investigating transfer schools early. Visit with a transfer advisor to learn about specific requirements at your transfer institution.