Tennessee Transfer Pathway - Sociology - AS
Academic Map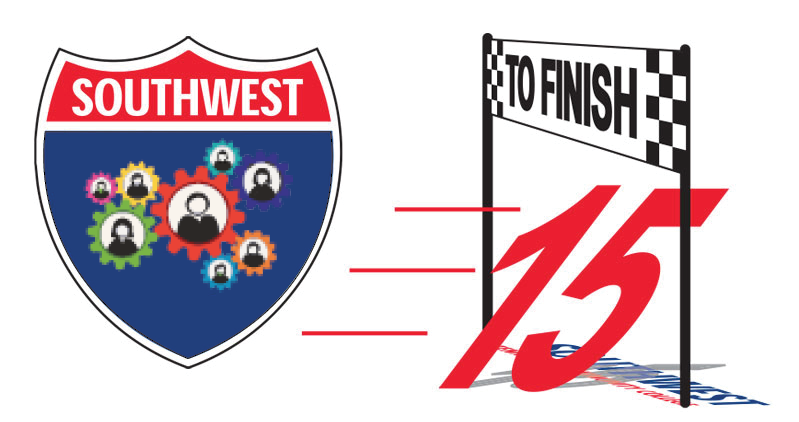 FIRST SEMESTER
Course
Notes
Credits
mc
ENGL 1010
English Composition I

Successive Courses

3
MATH 1530
Intro Statistics
3
PSYC 1030
Intro to Psychology
3
PICK ONE:
Humanities/Fine Arts
3
SOCI 1010
Intro to Sociology
3
Semester Credits
15
SECOND SEMESTER
Course
Notes
Credits
mc
ENGL 1020
English Composition II

Successive Courses

Prereq: ENGL 1010
3
PICK ONE:
Humanities/Fine Arts
3
PSYC 2130
Lifespan Dev Psychology
3
SOCI 1040
Social Problems
3
PICK ONE:
Social/Behavioral Science
3
Semester Credits
15
THIRD SEMESTER
Course
Notes
Credits
mc
PICK ONE:
History
3
PICK ONE:
Natural Science
4
COMM 2025
Fund. of Communication
3
SOCI 2010
Marriage and the Family
3
PICK ONE:
Elective
3
Semester Credits
16
FOURTH SEMESTER
Course
Notes
Credits
mc
PICK ONE:
History
3
PICK ONE:
Natural Science
4
PICK ONE:
Literature

Successive Courses

Prereq: ENGL 1020
3
PICK ONE:
Social/Behavioral Science
3
PICK ONE:
Elective
1
Semester Credits
14
To stay on track, these courses must be taken in order.
Consult the academic map index for a list of previous maps.
2019-2021
This program is designed to transfer.
General Advising Notes
Students should check course recommendations with the college or university to which they intend to transfer for a baccalaureate degree. The receiving institution always makes the final decision about transferability of credits.
ENGL1010 and ENGL 0810
ACAD 1100 and READ 0810
MATH 1530 and MATH 0530
Suggested General Electives:
SOCI 2030 - Race, Class, and Gender
SOCI 2040 - Sociology & the Black Family
SOCI 2020 - Family in Global Perspectives
ANTH 1230 - Intro to Cultural Anthropology GEOG 2010 - World Regional Geography