Kuder Career Planning System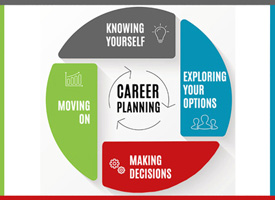 Whether you are trying to decide on a major, are unclear about career options or want to make a career change, Kuder® is a great place to start.
Kuder®Career Assessments help you identify careers that are most suited for you based on your interests, skills, and workplace values.
Kuder®Career Planning System helps you learn more about the career areas identified by the assessments. Discover important details such as job duties, education requirements, earnings, and expected growth.
Easy Step-by-Step Process
Begin by contacting Career Services at 901-333-4180 or Advising at 901-333-4594/5122 to obtain the J Activation Code, required to access the system.
Go to the Tennessee College and Career Planning System website.
Select New Users from the Login area to begin the registration process.
Select Student and choose your grade level (must choose at least college freshman) from the drop down menu or select Adult and choose your user type from the drop down menu
Select Continue to create your account.
During the process you will need to create a unique User Name and Password. Write down your User Name and Password for future reference.
When prompted, enter the J Activation Code that was provided by Career Services or Advising.
Be sure to check the box next to "I have read and agree to the terms and conditions of use."
Select Register to complete the process.
Once you have created your account, you will be directed to your Kuder® home page to access the system's tools and resourcesvia the top navigation menu.
Career Interests, Skills Confidence and Work Values
The first step in the education and career planning process is to learn about you. You can do this by taking the Kuder® Career Assessments in under 30 minutes. Don't worry if you get started and can't finish all three (3) because the system automatically saves your work so you can finish later. Ready to Get Started?
Select Assessments from the top navigation menu.
Choose Take an Assessment and select one of the assessment start buttons.
After finishing the first assessment, be sure to complete the remaining two (2).
From the Assessment tab, select View Assessment Results
View and print your One-Page Summary Report
Use the tools in the top navigation menu to explore careers identified by your assessment
Contact Career Services to schedule a 30-minute appointment to discuss your results
Any questions
concerning this information should be directed to
Career Services
at 901-333-4180 or
Advising
at 901-333-4594/5122.
Related Links