How to Access PAWS
Accessing PAWS outside of the college portal (my.Southwest)
1. From Southwest's public website (http://www.southwest.tn.edu/), click on PAWS located in the upper right corner.

2. You will be taken to a new page (https://elearn.southwest.tn.edu/d2l/login).  Click on the PAWS LOGIN button.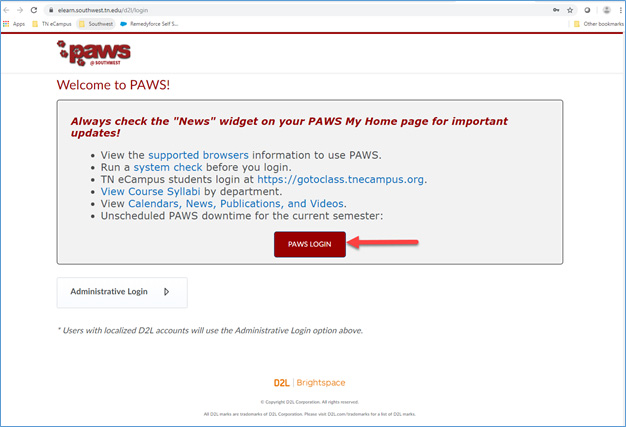 3. You will be taken to another page where you are to enter your Southwest email address and your Southwest password.  Once you have entered your Southwest credentials, click on Sign in.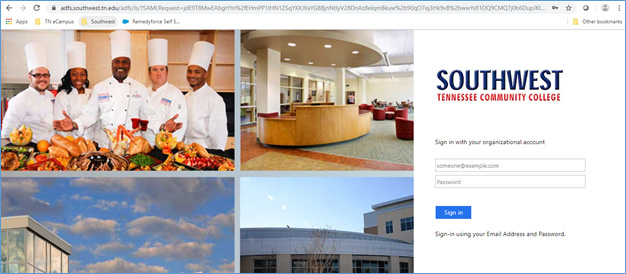 4. You will now be in the PAWS learning environment.
5. There are two ways to see and/or access your courses from the PAWS learning environment home page:
A. Scroll down until you see "My Courses."  If the "My Courses" is not expanded, click on the dropdown arrow to expand the view and see the courses you registered for.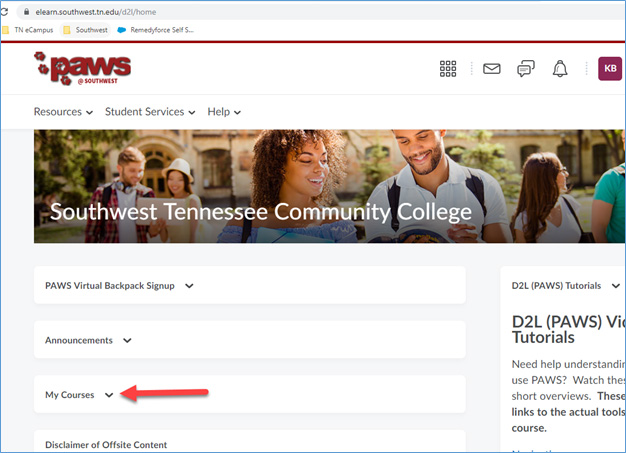 B. Along the top of the right side of the page you will see the course selection tool (grid or waffle-like button with nine little squares), click on the course selection tool to see a list of your courses.

6. If you see your course listed when you click on the course selection tool, but do not see it when you scroll down to "My Courses," click on the pushpin icon to the right of the course in the course selection list. When the pushpin in solid, the course will then appear under the "My Course" section of the homepage.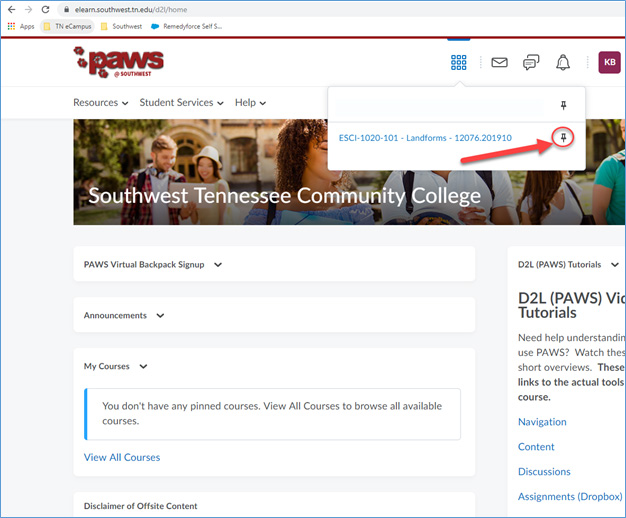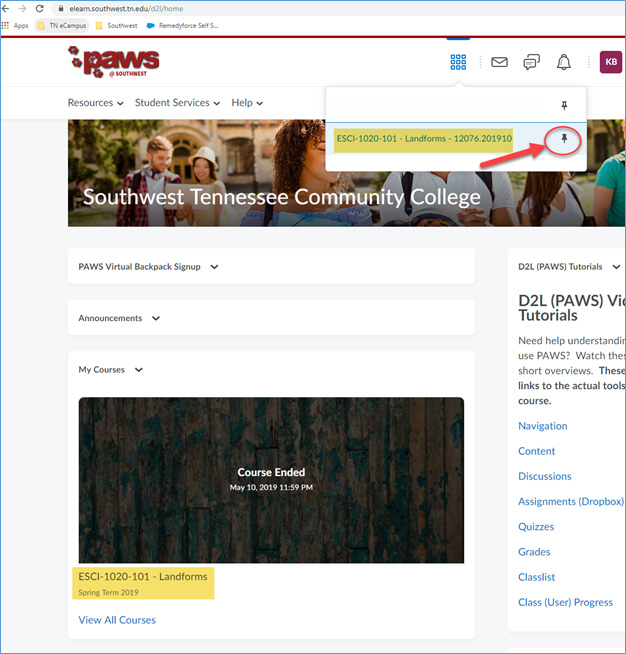 If the course you registered for does not appear in PAWS (you cannot find/see your course), please submit a Help Desk ticket or call Southwest's Help Desk.
How to submit a Help Desk ticket
1. Login to PAWS.
2. From the PAWS homepage, across the top menu bar, click Help.

3. Under the Help dropdown menu, click on Student Helpdesk.

4. Once you click on Student Helpdesk, a new page opens.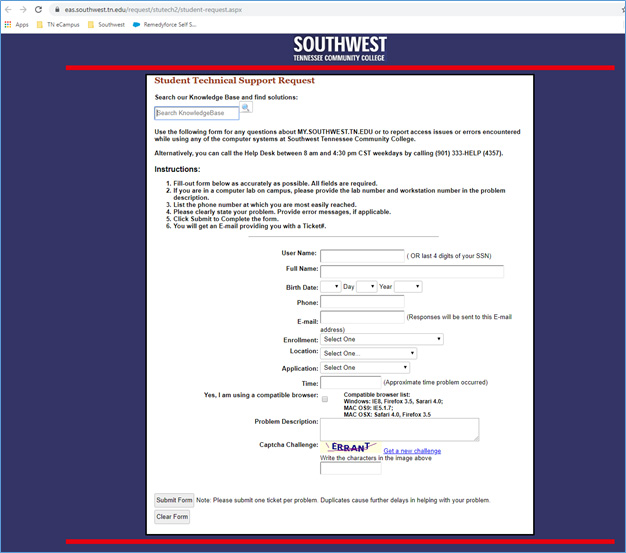 5. Complete the form, then click on Submit Form.

6. For Enrollment, please specify if the course is online or not.
7. For Location, please specify where you are using the computer.
8. For Application, please select PAWS.
9. If you require immediate assistance, please call Southwest's Helpdesk at 901-333-4375 between 8 am and 4:30 pm CST weekdays.