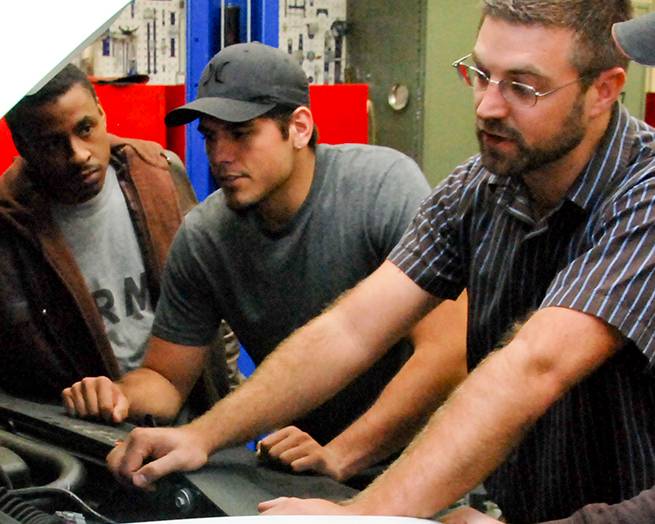 Automotive Service Technology
provides the technical know-how required to work in automotive service
Designed in conjunction with the automotive service industry, hands-on experience is integral to the Automotive Service Technology curriculum at Southwest Tennessee Community College. We work with participating automotive service businesses on co-op opportunities so students achieve practical application skills.
The Automotive Service Technology comprehensive program is a two-year program leading to careers in the automotive service industry.
The program is designed to provide the technical competency required of entry-level technicians. A background of English, mathematics, and social science is combined with extensive classroom and laboratory work on automotive systems.
Degree and Academic Map Information
Automotive Service Technology A.A.S.
Specific Course Information
To find out more about courses offered at Southwest, you can use our Interactive Course Schedule to see when and where a class is being offered.