Latest News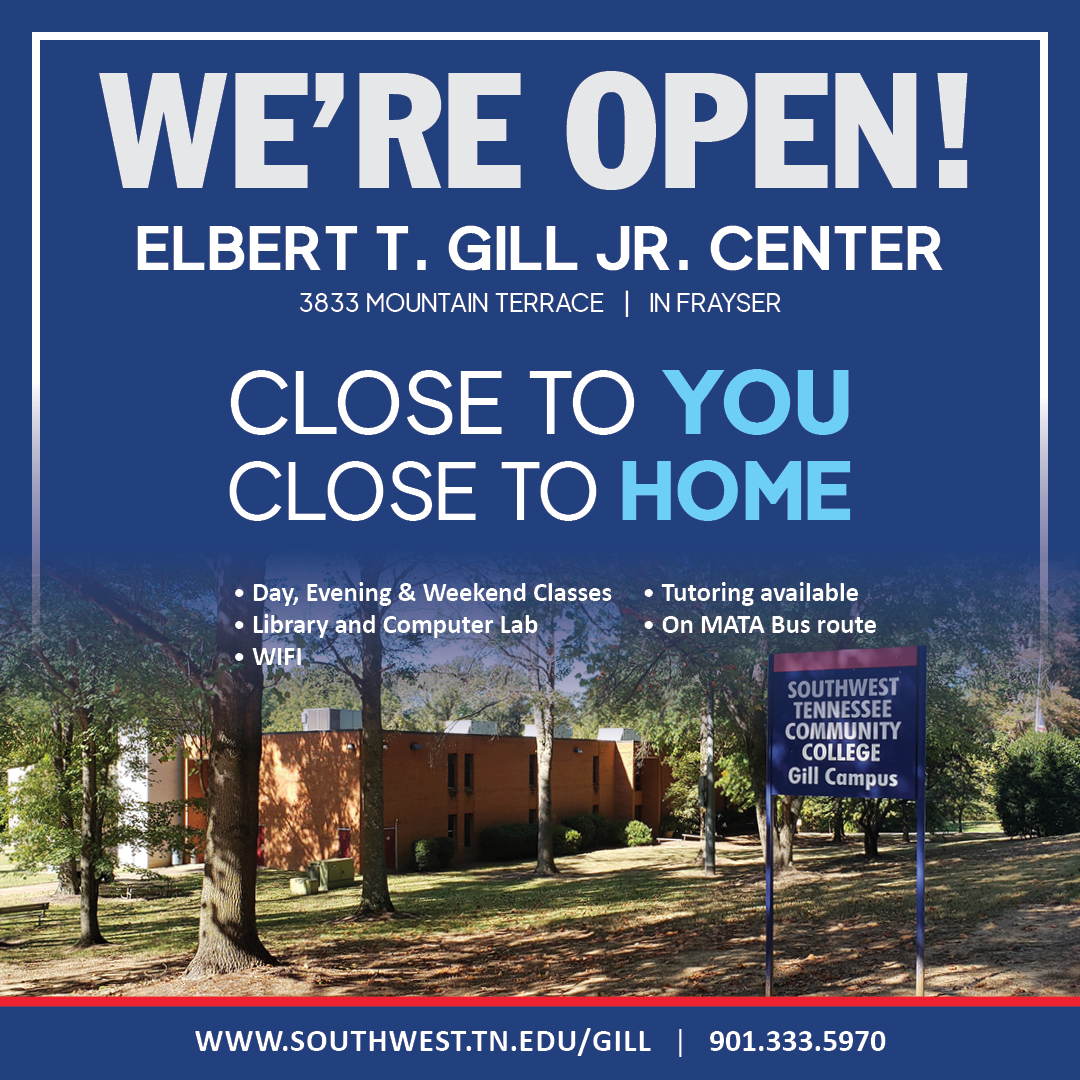 The Gill Center is OPEN!
This Southwest location is home to day, night and weekend classes, along with a computer lab, library, tutoring services and much more! Nestled in the beautiful Frayser neighborhood, the Gill Center is close to home, close to you! Enroll in classes today! For more information, visit the Gill Center webpage or reach out to Center Director Lamecia Goode Freeman at lgoode@southwest.tn.edu!
Special Events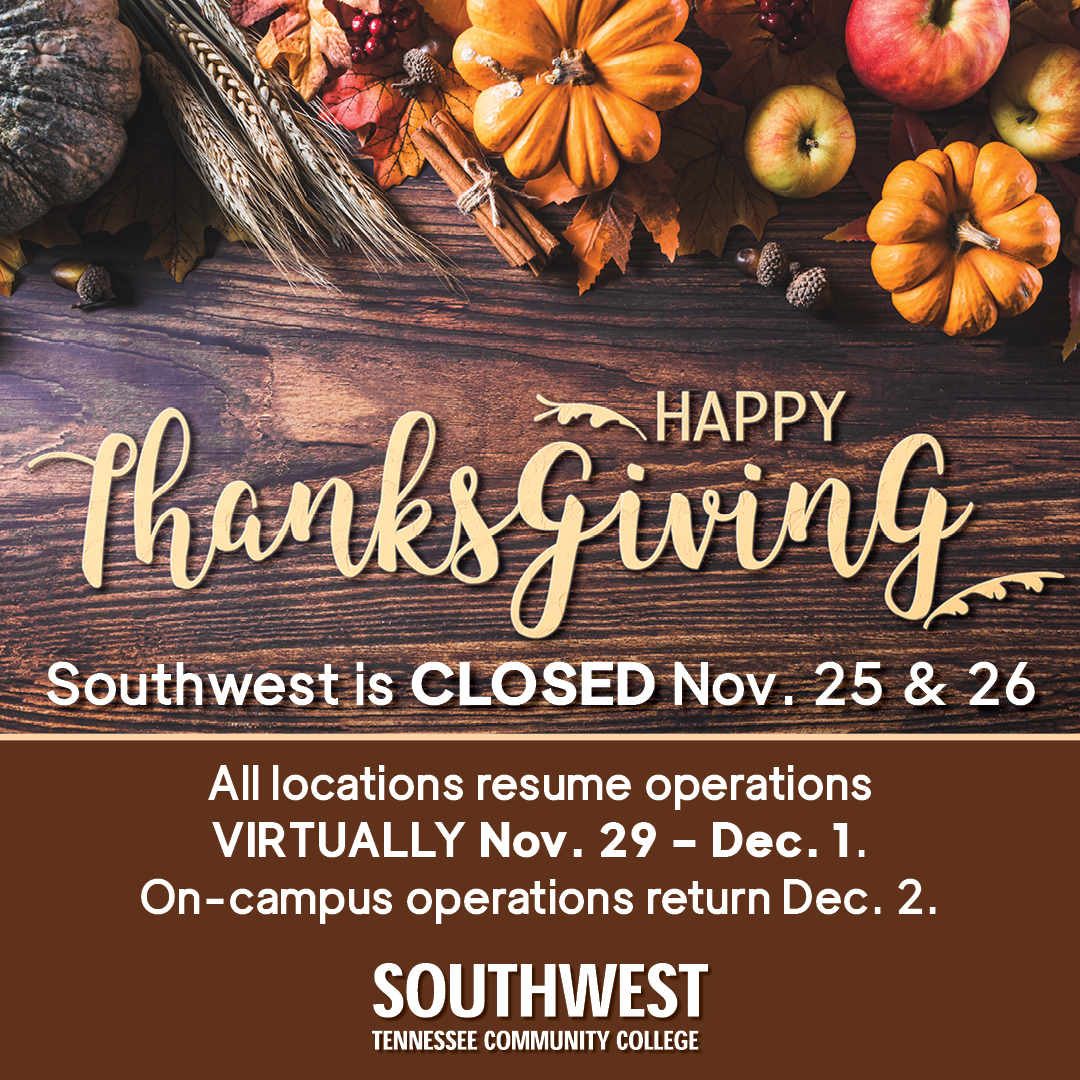 Happy Thanksgiving to all!
Southwest will be closed Nov. 25 - 26 for the Thanksgiving holiday. From Nov. 29 – Dec. 1, the College will be fully virtual to lessen the risk of Coronavirus spread after the Thanksgiving holiday. All classes and operations will be online Nov. 29 – Dec. 1. Campus libraries and computer labs will be closed and there will be no on-campus meetings or events. In-person classes and full campus operations resume Thursday, Dec. 2. Stay tuned to email, social media and the College's coronavirus section of the website for news and updates. Have a safe and relaxing Thanksgiving holiday!
Why Southwest

7 Locations
take classes day, night or weekends on campus or online

More than 110 programs
to choose from, including degrees and certificates

Tuition-free
for eligible high school graduates and adult learners

98.5% job placement rate
with 91% working in their field of study

19:1
student to faculty ratio

Half the cost
Southwest tuition is half the cost of most state colleges and universities
Why I chose Southwest Testimonials