Latest News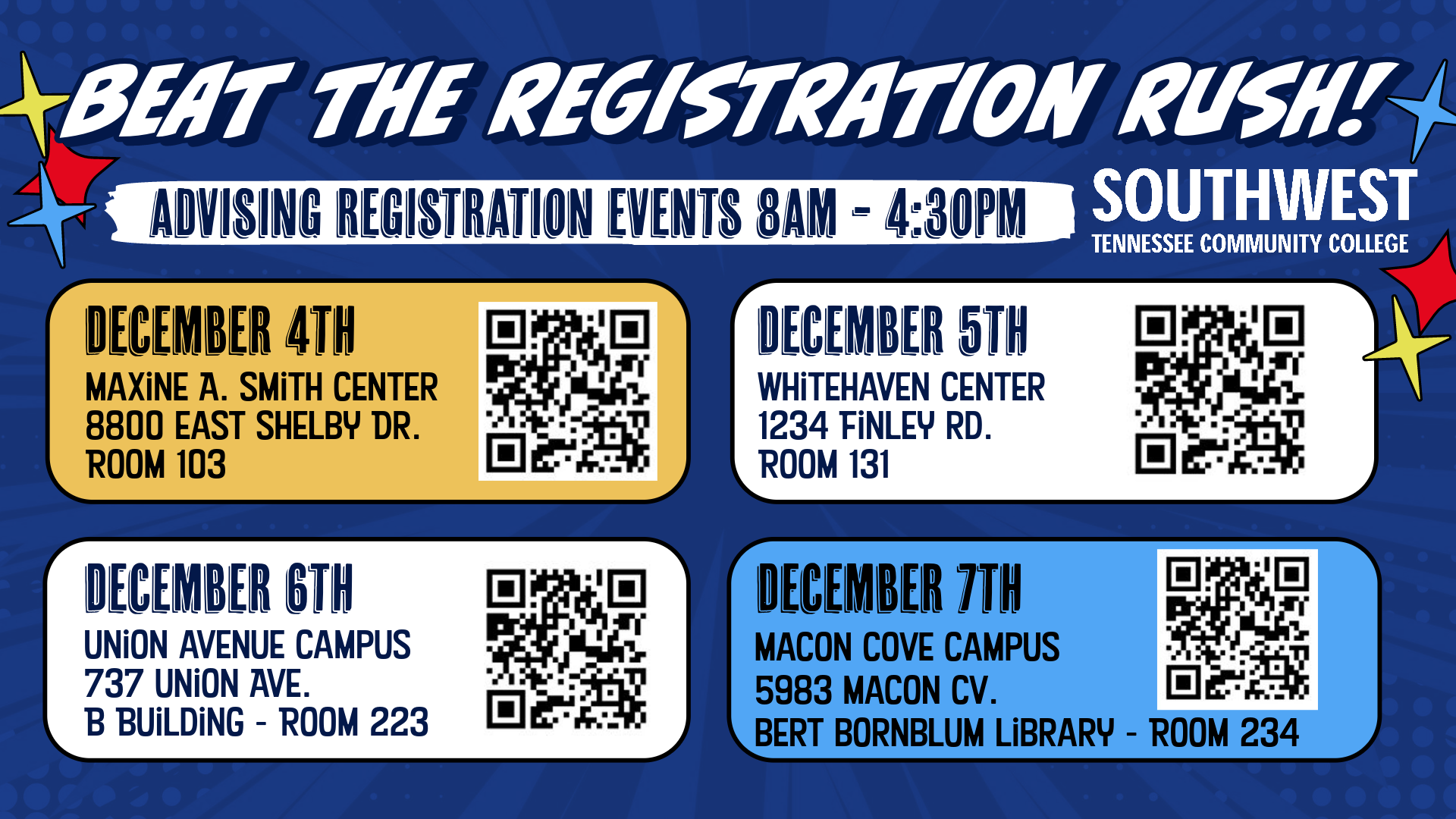 Get a jump on spring semester registration
Southwest will host a four-day registration event for students to get a jump on their classes for the 2024 spring semester. Students are encouraged to register before the holidays to beat the last-minute rush that often happens in January.
Advisors and financial aid representatives will be available Dec. 4-7 at one campus location per day during normal business hours to help process students through registration. Students may register by scanning the QR code in the image above, however, walk-ins are welcome. For more information, contact advising@southwest.tn.edu.
Special Events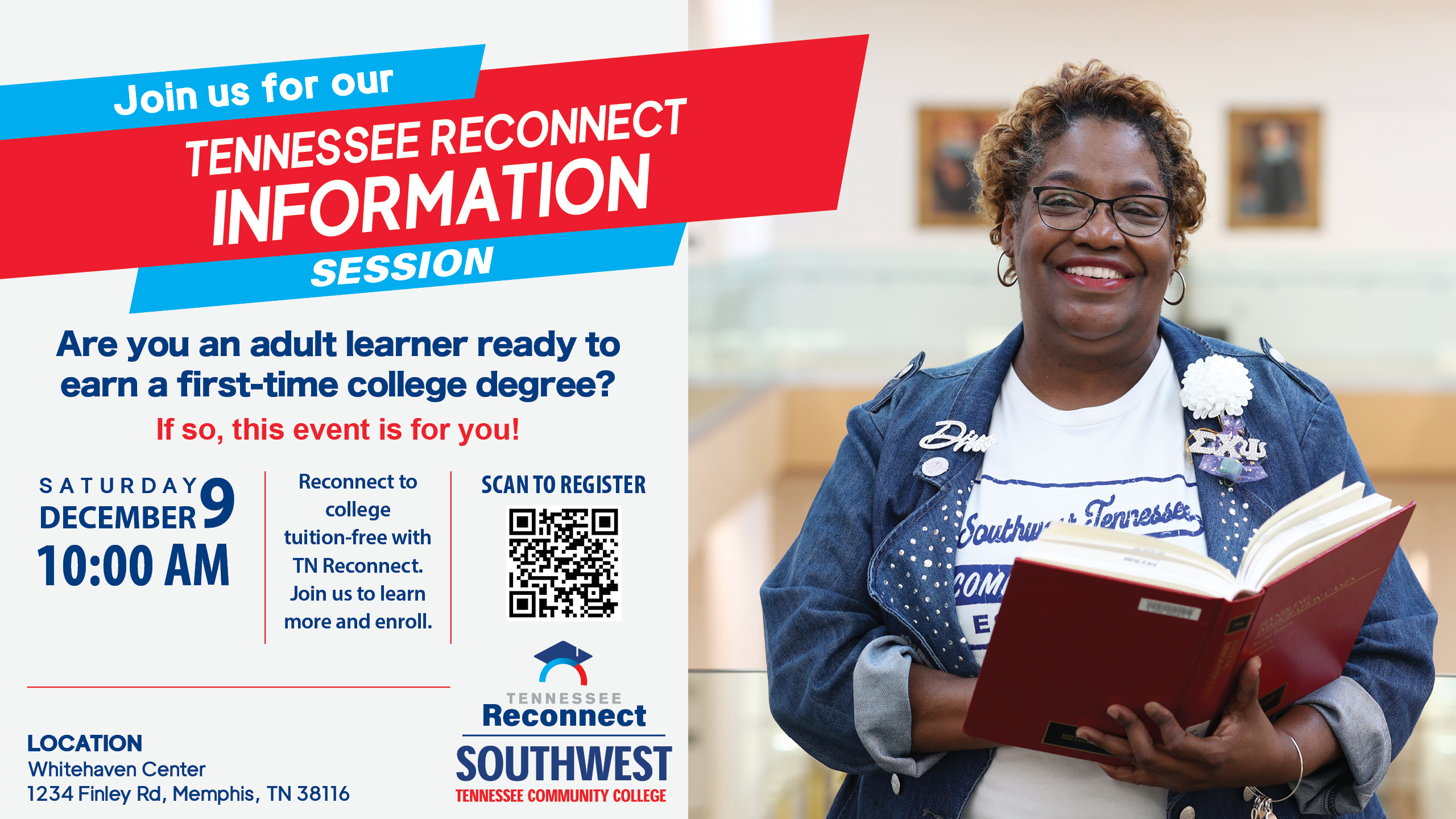 Southwest to host Tennessee Reconnect session for adults Dec. 9
Tennessee adults ready to return to college and get their first degree or credential are invited to attend our Tennessee Reconnect Information Session on Dec. 9 at our Whitehaven Center. TN Reconnect pays for tuition and mandatory fees after other state and federal financial aid have been applied. Attendees also will learn about the programs and career opportunities available at Southwest. To register, scan the QR code or click here. For more information, contact Elizabeth Clark at emclark2@southwest.tn.edu.