Latest News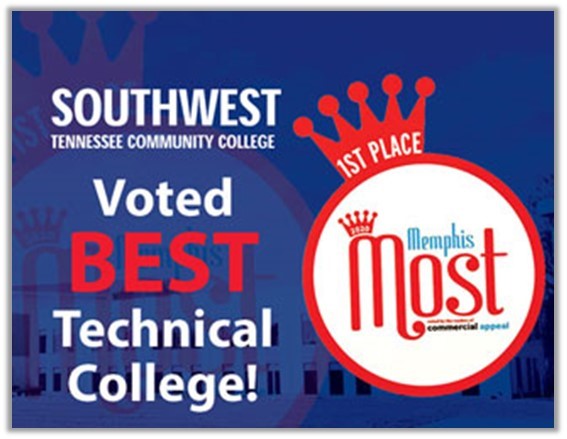 SOUTHWEST WINS BEST TECHNICAL COLLEGE AWARD!
Southwest has won The Commercial Appeal's Most of Memphis award for Best Technical College! Winners of the annual award are voted on by the public and the newspaper's readers. We are excited to once again receive this honor," Southwest President Tracy D. Hall said. "This citywide recognition by the public is validation of the hard work of our faculty and staff to provide a stellar career and technical education for our students." Thank you to our Southwest students, faculty, staff, alumni and supporters for your support!
Special Events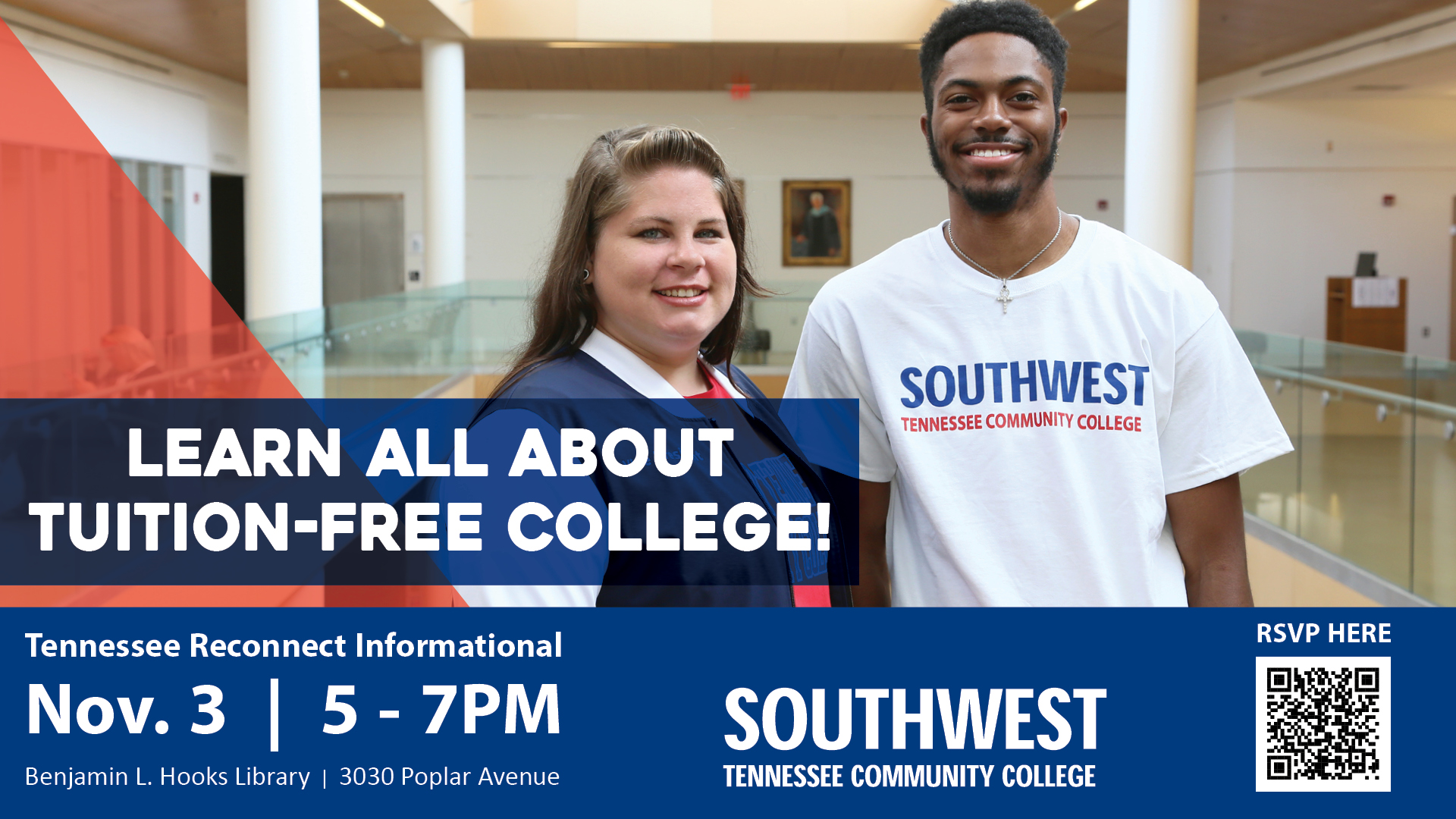 Adult learners can attend Southwest tuition-free; learn how Nov. 3 at the Benjamin L. Hooks Library
Are you an adult learner ready to reconnect to college and learn a new skill for the workforce? Are you set to get the credentials you've always dreamed of? Learn how you can attend Southwest tuition-free through the Tennessee Reconnect program, a last-dollar scholarship for adult students. Attend our information session, 5-7 PM, Nov. 3 at the Benjamin L. Hooks Central Library at 3030 Poplar Ave in Memphis. Sign up today via this link: https://eas.southwest.tn.edu/request/open-events.aspx?filter=event.
Why Southwest

7 Locations
take classes day, night or weekends on campus or online

More than 110 programs
to choose from, including degrees and certificates

Tuition-free
for eligible high school graduates and adult learners

98.5% job placement rate
with 91% working in their field of study

19:1
student to faculty ratio

Half the cost
Southwest tuition is half the cost of most state colleges and universities
Why I chose Southwest Testimonials