Latest News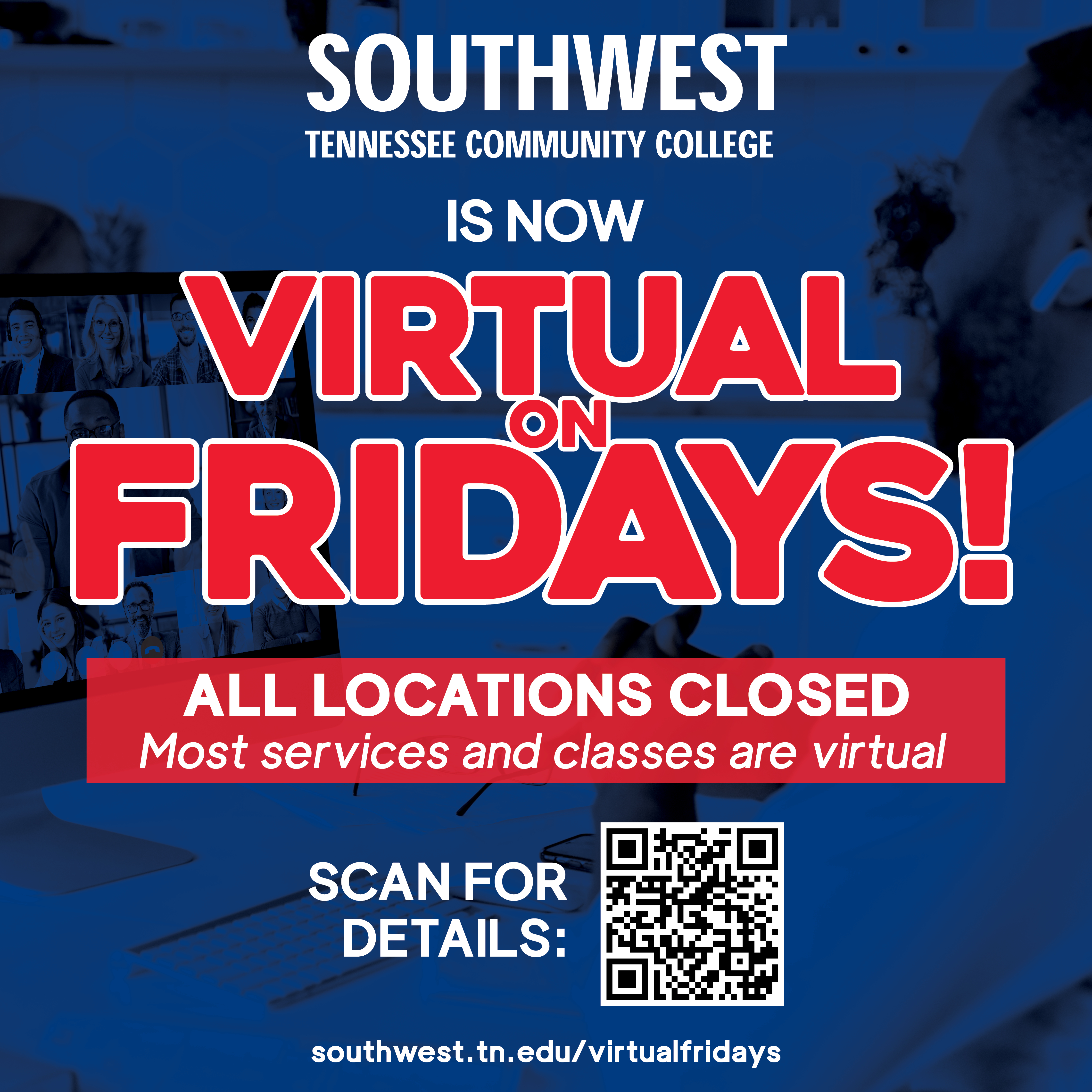 Southwest continues Virtual Fridays through August 11, 2023
Southwest's Virtual Fridays schedule will continue Aug. 19, 2022 through Aug. 11, 2023. During yearlong Virtual Fridays, all Southwest locations will be closed with the majority of classes and college operations held virtually on Fridays. Campus cafeterias and bookstores also will be closed on Fridays. Campus libraries at Macon Cove and Union Avenue will be open 8 a.m. to noon on Fridays; child care centers and Police Services will be open during normal business hours. Events and activities scheduled on campus on Fridays will be held on campus as scheduled. For more details, visit the Virtual Fridays webpage at https://www.southwest.tn.edu/virtualfridays.php.
Special Events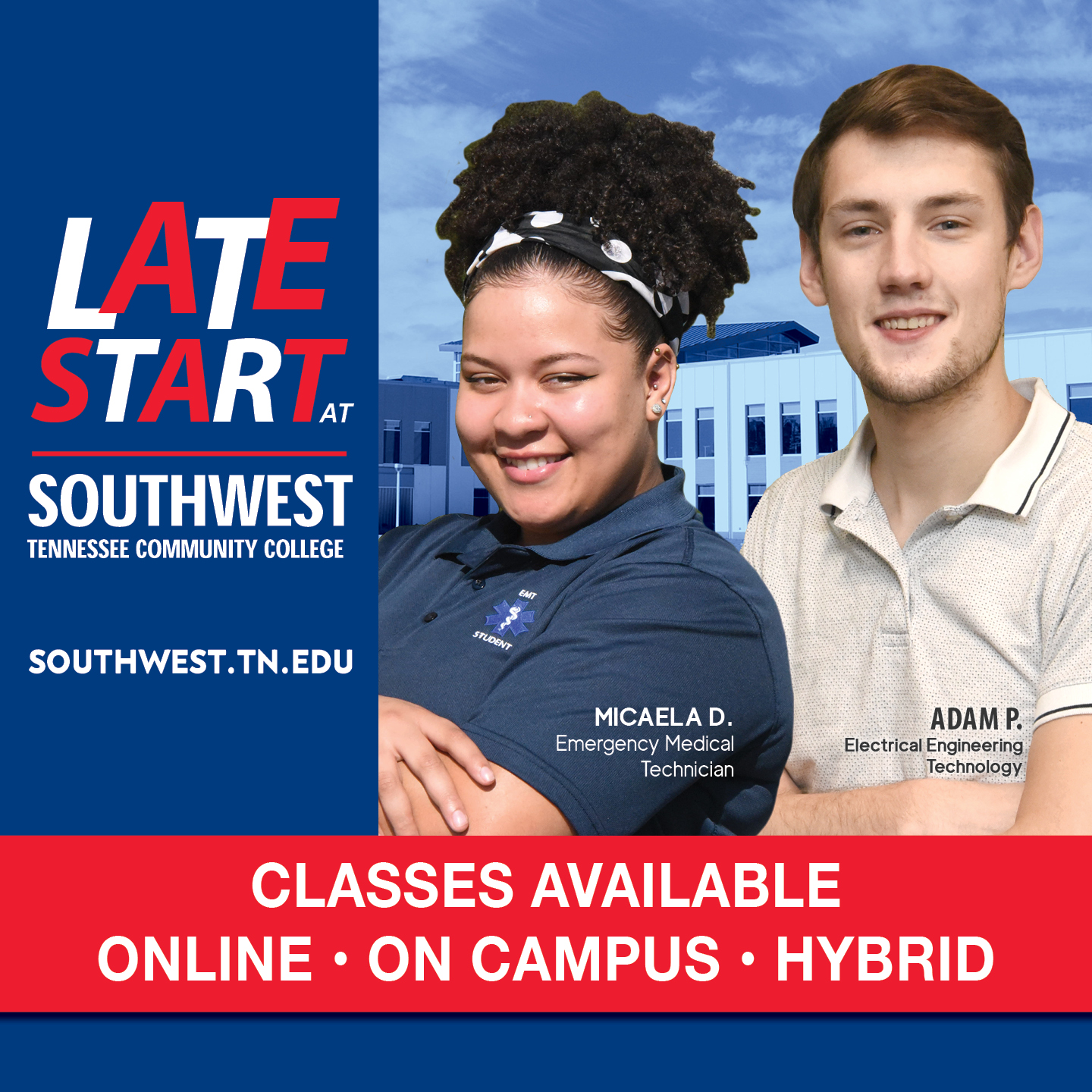 Southwest offers year-round classes
Full term fall classes have begun, but did you know Southwest offers classes year-round? Check out our complete schedule of classes that includes Winter Terms, Flex and SWIFT weekend classes on the Southwest Academic Calendar for 2022-2023. To learn more about how to register, visit Registering for Classes page. Current Southwest students also may contact their assigned professional academic advisor for registration assistance. Have a great fall semester, everyone!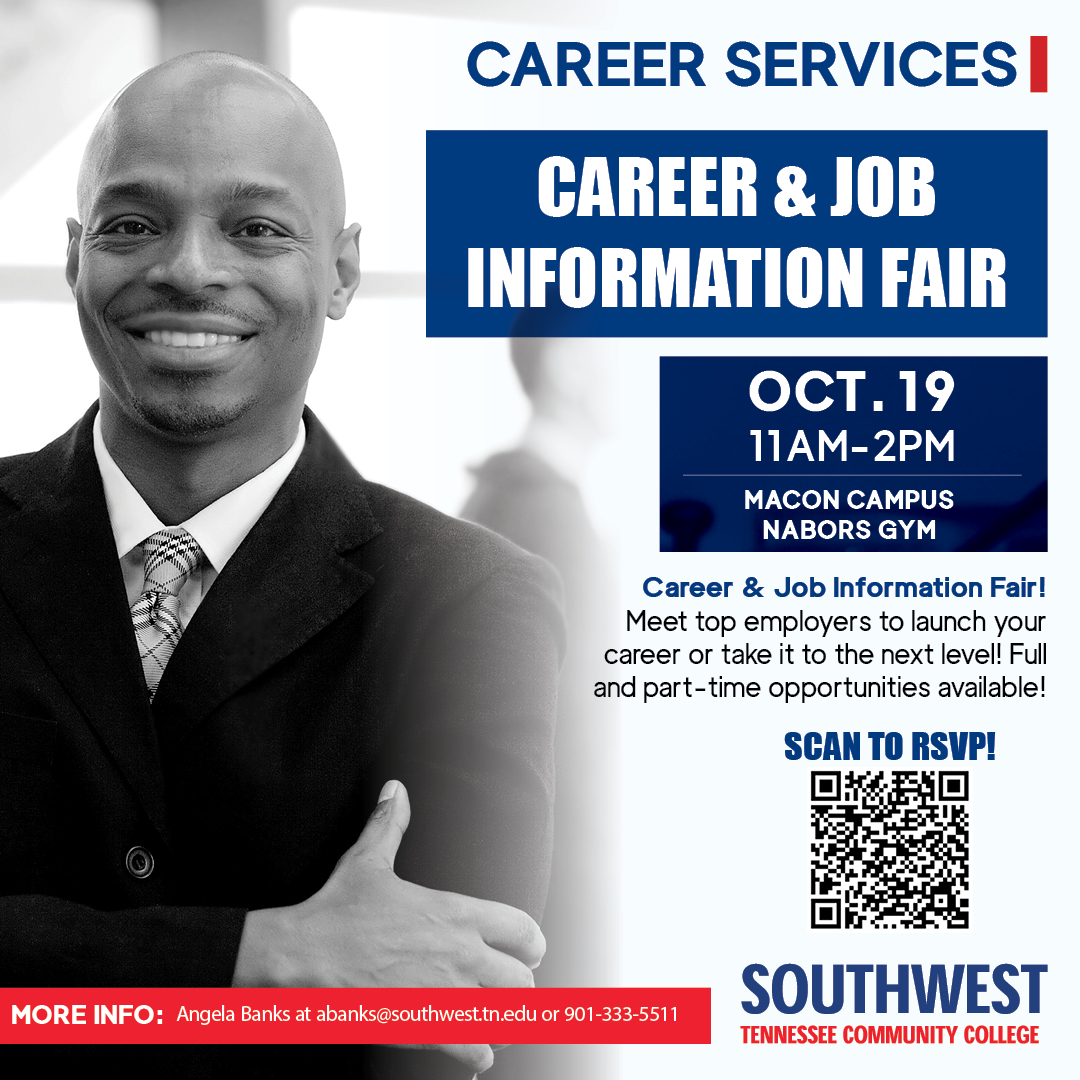 Southwest's Fall Career and Information Fair set for Oct. 19
Southwest's annual Career and Information Fair will be held 11 AM – 2 PM, Oct. 19, at the Macon Cove Campus Nabors Auditorium/Gym. It's a great opportunity for students and alumni in all majors to learn about part-time, full-time and internship positions with a variety of employers. Even those not currently seeking employment can drop by to increase their career knowledge. All Southwest students, alumni and faculty are invited to attend. Students should activate their Handshake account using their Southwest password to register and see a list of participating employers. Faculty are not required to register and encouraged to bring their classes and network with employers. For more information, contact Southwest Career Services or call 901-333-4180/5511.
Take the FAFSA Challenge Oct. 18 and get ready for college
Are you ready to start college and need help with the application process? Join Southwest and our partner institutions for a FAFSA information session Oct. 18 at 6:00 p.m. at the University of Memphis where you can learn about admission and financial aid deadlines, tips to reduce FAFSA submission errors and have the opportunity to ask questions of admission and financial aid experts. UofM will provide free parking, and light appetizers and giveaways will be provided by TN SCORE. For more information, contact Rosie Briton at rbritton@southwest.tn.edu.
Why Southwest

7 Locations
take classes day, night or weekends on campus or online

More than 110 programs
to choose from, including degrees and certificates

Tuition-free
for eligible high school graduates and adult learners

98.5% job placement rate
with 91% working in their field of study

19:1
student to faculty ratio

Half the cost
Southwest tuition is half the cost of most state colleges and universities
Why I chose Southwest Testimonials