Student Government Association (SGA)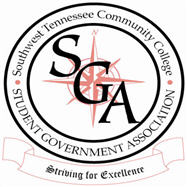 The Student Government Association is a bridge between students, faculty and administration. The SGA is responsible for aiding the student body with any of their concerns and making sure the appropriate individuals are contacted and notified of the problems the students may or may not have. SGA members attend meetings on a regular basis and serve on at least one committee at the school.
Therefore, as you can see, the SGA does have the best interest of the students and their community in mind. They have proven they will go the extra mile to provide the students, faculty and staff of Southwest Tennessee Community College with a voice that will be heard, by providing activities to boost the social atmosphere that we all need to excel and most importantly the protection of the "Student's Rights."
Tennessee Intercollegiate State Legislature (TISL)
Related Links
Contact Us
Farris Building, Room1105
901-333-4178
901-333-4995

B Building, Room 106 (Saluqi Den)
901-333-5380
901-333-5199