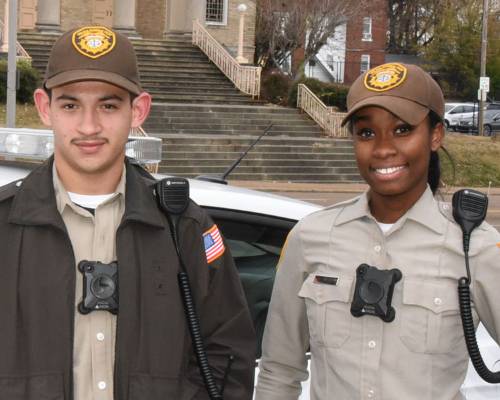 Southwest's programs are the beginning for careers in law enforcement and criminology.
Southwest offers three 60-credit-hour degree programs for students interested in pursuing a career in criminal justice. To work in this field, you must have a good driving record with few traffic violations, no DUIs and no felony convictions. You must be able to pass drug screens and criminal background checks. Some employers may also check your consumer credit report.
Program Overview
Many institutions accept all or part of the course work toward a bachelor's degree. Students intending to transfer credits should contact both their advisor and the transfer institution to learn about any policies and restrictions.
The Associate's of Applied Science (A.A.S.) degree is not designed to transfer. Prior Learning Assessment (PLA) credit may be considered based on each student's work experience. Generally, PLA credit is applied only to the AAS degree program. PLA credit is awarded on a case-by-case basis after a department designee reviews work experience for eligibility. There is no guarantee PLA credit will be granted for every application.
If you want to be considered for PLA credit, you should visit the PLA Information webpage. Then, submit the requested information before completing your second semester of course work.
Academic Maps
TN eCampus Criminal Justice A.A.
Tennessee Transfer Pathway Criminal Justice Emphasis A.A.
TN eCampus Criminal Justice A.S.
Tennessee Transfer Pathway Criminal Justice Emphasis A.S.
Program and Course Information
To find out more about courses offered at Southwest, you can use our Interactive Course Schedule to see when and where a class is being offered.