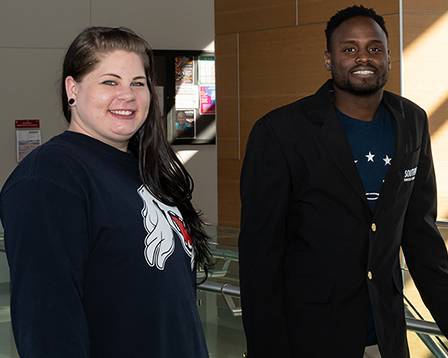 Our Mission
The Center for Teaching and Learning Excellence at Southwest Tennessee Community College is committed: to provide engaging faculty development, to enhance instructional design technology, to extend faculty outreach and support, and to develop and support distance education. The CTLE promotes professional learning and high-impact instructional practices to ensure academic success of all Southwest students.
Guiding Principals:
Faculty, staff, and administrators are student-ready, which means our institutional structures and culture are all developed with the student in mind. This means our classes are sensitive to the many diverse student backgrounds and experiences.

Classroom expectations, resources for student support, and access to that support are all transparently available to students and clearly communicated by faculty, staff, and administrators.

All students have a safe place in the classroom and across our campuses and instructional sites to learn and succeed regardless of academic and socioeconomic preparation.

The faculty understands student situatedness regarding historical and systematic inequality as it relates to the city of Memphis and Southwest Tennessee Community College.
Related Links
Check out our SharePoint page below for the latest news and updates at the Center for Teaching and Learning Excellence:
Staff

Mr. Matthew Lexow
Associate Dean of CTLE
Phone: 333-4025
Email: mlexow@




Dr. Maysa Safi
Course & Curriculum Design Support Coordinator
Phone: 333-4378
Email: msafi@


Ms. Raquel Adams
CTLE Fellow
Phone: 333-4077
Email: radams@