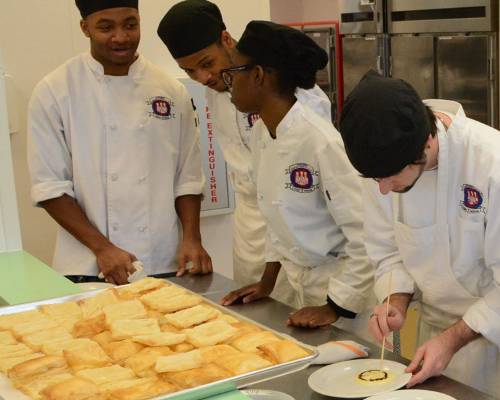 Southwest's Culinary Institute will prepare you for a career in the food services industry.
The Culinary Institute offers cutting-edge kitchen, classroom and catering services. The modern, dedicated facility is located in the Fulton Building on the
Macon Cove Campus
. The state-of-the-art facility has the capacity for classroom, cooking, storage and demonstration services.
Program of Study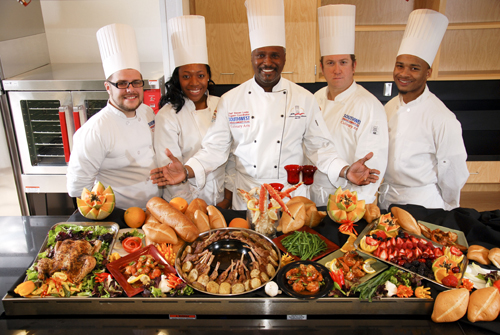 The Culinary Arts Program at Southwest has developed several partnerships to help students pursue their degrees. One of the most popular partnerships is with Disney. Each year, Disney representatives come to Southwest to share information about culinary and hospitality management internship opportunities. Students may use these internships for academic credit. Selected students are given the chance to work at a Disney-style resort for a varied period of time and learn about the operational needs of a large organization.
For student achievement information, you can view the 2017 and 2018 graduation rate, job placement rate, and ACF certification rate for our American Culinary Federation accredited program.
Degree and Academic Map Information
Culinary Arts Concentration, A.A.S.
If you are starting or continuing your culinary career, contact Chef Steven Leake by email at sleake@southwest.tn.edu or call 901-333-4096 for more details.
Contact Us
Chef Steven Leake
901-333-4096