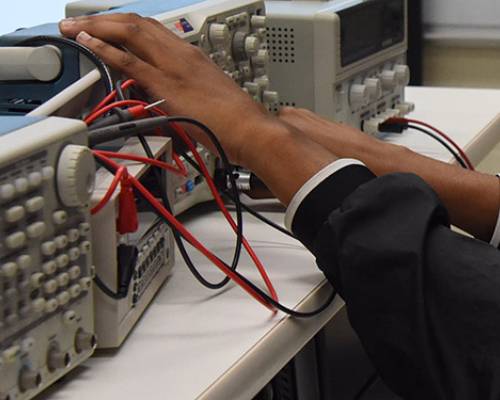 Welcome to the Engineering Technologies Program
The Engineering Technology department offers fours programs accredited by the Engineering Technology Accreditation Commission of ABET,
https://www.abet.org
. All programs are regularly reviewed to ensure that the region's employment needs are being met. It is anticipated that new and modified programs and certificates will be added as the community's needs are assessed.
Programs of Study
Advantages of the Technical Certificate
Quick path to a high-tech career in less than one year
Affordable classes
Continue high-tech career while earning substantial income and valuable work experience
State-of-the-art equipment and software endorsed by major Mid-South companies and accreditation organizations
Classes during days, evenings, and on Saturdays
Seven different one-year technical certificates provide a quick path to a high tech career. The technical certificate is a great way to quickly get the skills needed for an entry level technical position. Once the certificate is earned, the student has the opportunity of continuing his/her education while working in the high-tech industry. Check out the advantages of the technical certificate.
Architectural/Construction Fundamentals
Electrical/Electronic Fundamentals
Industrial Computer Fundamentals
Program and Course Information
To find out more about courses offered at Southwest, you can use our Catalog Search to view descriptions of our courses or the Interactive Course Schedule to see when and where a class is being offered.
Contact Us
Bernice Neal, Secretary
901-333-4496
901-333-4150
901-333-4496
Macon Cove Campus Fulton Building, Room 310