The Honors Academy Student Spotlight: Where Are They Now? column features Southwest honors students along their life's journey. If you would like to submit a story about a Southwest honors student, please contact Southwest's Honors Program.
Brandon Mitchell finds his future at Southwest
By Julie Lester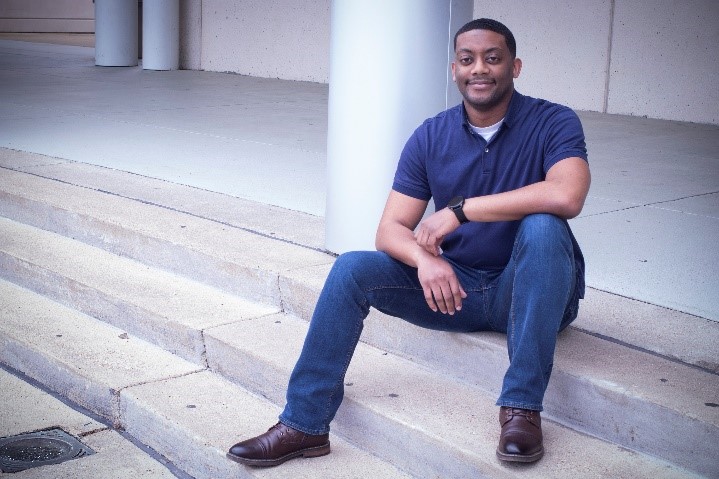 Brandon Mitchell
Brandon Mitchell came to Southwest after a five-year hitch in the military to pursue an associate degree in biology emphasis. At first, he struggled to adapt to the demands of college classes, but soon found his niche. He began to raise his GPA, and by spring of 2020, he earned placement on the Dean's list. The following semester, he became a Southwest Honors Student.
For Brandon, Southwest and the Honors Academy have served as a place to discover and grow his talents. He has often attributed his burgeoning confidence to the faculty at Southwest, who saw in him a unique spark of keen intelligence and creativity. Brandon also was the first Honors student to complete an Honors Contract in History during the COVID-19 pandemic, which reflected his tenacity and support for the Honors Academy.
Coupled with his dynamic personality and clear potential, Brandon has since leveraged his student experience at Southwest to transfer to the University of Nebraska, where he will prepare for a future in Business Administration with a focus in Human Resource Management.
We wish Brandon much success on his new academic journey!
For more information about Southwest's Honors Academy, visit https://www.southwest.tn.edu/honors/index.php.
Contact Us
901-333-4615
901-333-4055
High Impact Practices and
Innovation (HIPI) Office
Macon Cove Campus Academic Building B, Room 139
Susanna Jackson, Coordinator
Macon Cove Campus Whitehead Building, Room 25
901-333-4274
Dr. Julie Lester, Coordinator
Union Avenue Campus UF310D
901-333-5218