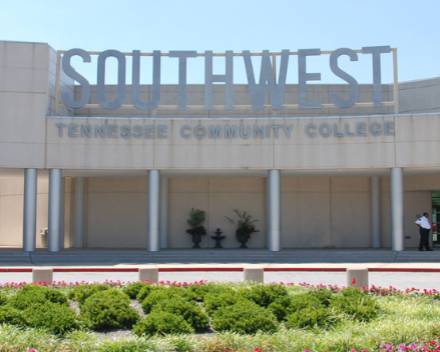 Southwest was established in 2000. Since then, it has merged the legacies of two institutions into a 21st century college. The result is truly "greater than the sum of its parts."
Southwest is one of the largest community colleges in the Tennessee Board of Regents system. Its seven locations include two main campuses, four centers and one site.
The sprawling footprint offers access to education for those living throughout Shelby and Fayette counties. The main campuses serve more than 650,000 residents within a 5-mile radius of either location.
The Memphis centers are nestled in neighborhoods. They enable residents to pursue their academic goals in their home communities.
Campuses, Centers, and Sites
3833 Mountain Terrace
Memphis, TN 38127
901-333-5970
5983 Macon Cove
Memphis, TN 38134
901-333-5000
8800 East Shelby Drive
Memphis, TN 38125
901-333-6005
6500 Navy Road
Millington, TN 38053
9901-333-4032
214 Lakeview Road
Somerville, Tennessee 38068
Southwest Phone
901-333-6200
UT Martin Reception
901-465-7313
737 Union Avenue
Memphis, TN 38103
901-333-5000
1234 Finley Road
Memphis, TN 38116
901-333-6450
Contact Us
Main Operator: 901-333-5000
Toll-free: 877-717-7822