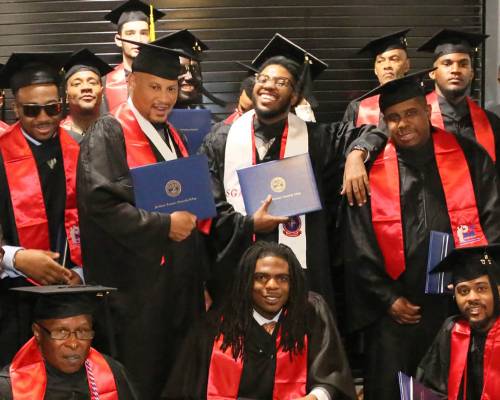 M.O.S.T. - Men of Southwest Tennessee
The Project M.O.S.T. program is grant-funded through the U.S. Department of Education's Predominantly Black Institutions (PBI) initiative and is designed to give preference and assistance to first-year African-American male students. M.O.S.T. is also supported by essential funding from the Tennessee State Collaborative on Reforming Education (SCORE) that allows for a crucial level of support for the men in M.O.S.T.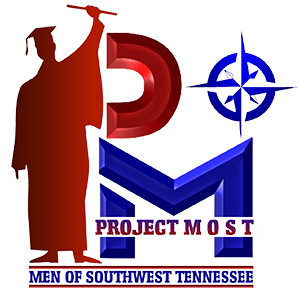 National studies reveal that statistically, college success rates among African-American male students are much lower than those of other ethnic groups and/or gender groups. Our country can't be satisfied with this statistic and think that it will continue to be competitive globally.
Every segment of the society must be prepared to make positive contributions toward establishing and maintaining a workforce that excels in terms of knowledge and quality output. To aid in this accomplishment, the M.O.S.T. program offers an excellent opportunity for our African-American male students to participate in a dynamic experience whereby they are supported through the following:
A thorough battery of academic, career-interest, and barrier identification assessments
Intensive case management services
Monthly stipends
Learning-support services
Mentoring
Learning cohort support services
Leadership training
Keep abreast of all of the upcoming events — check out the Student Events Calendar, digital monitors located around the college and like us on the M.O.S.T. Facebook (opens new window) page or the College Facebook (opens new window) page.
Project M.O.S.T. is providing MiFi devices to enrolled Southwest students!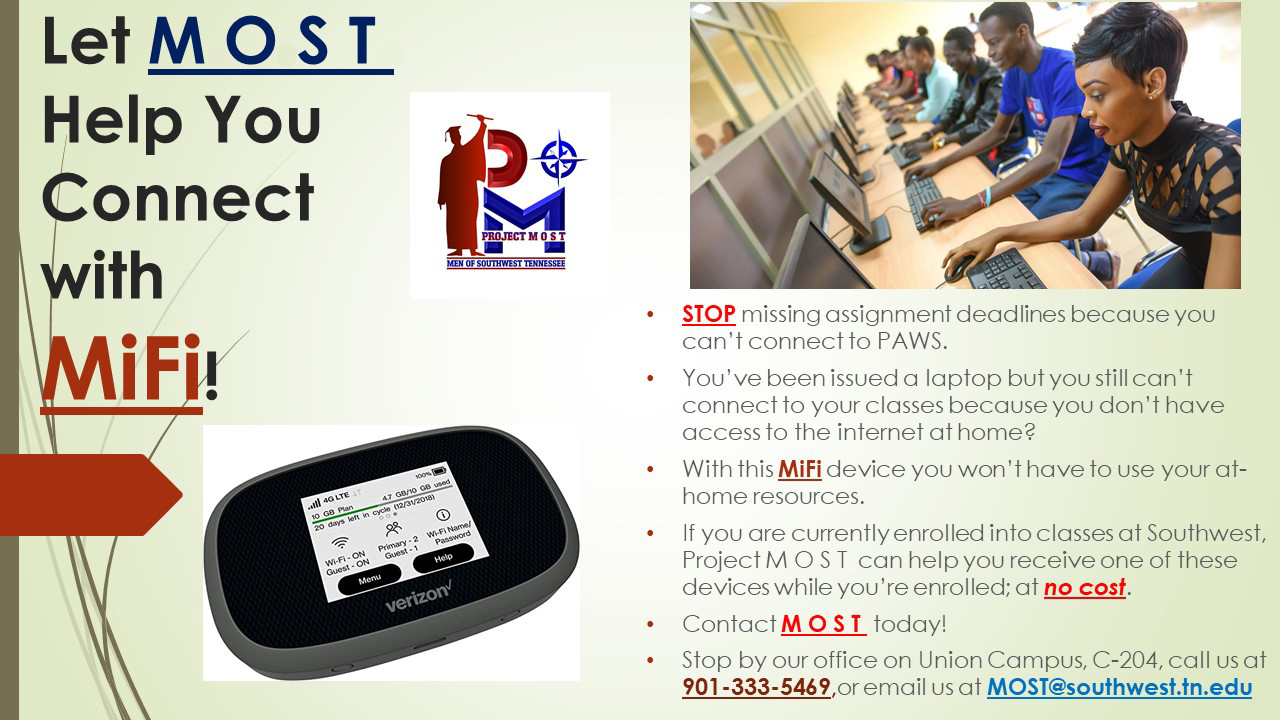 Contact Us
Union Avenue Campus C Building, Room 204
8 a.m.-4:30 p.m. (Monday-Friday)
901-333-5469
901-333-5501

Kariem-Abdul Salaam, Director
Debra T. Davis, Counselor
Daphne C. Traywick, Counselor
Annie D. Joiner, Counselor
Kayla Tunstall, Counselor
Kayla Tunstall, Secretary