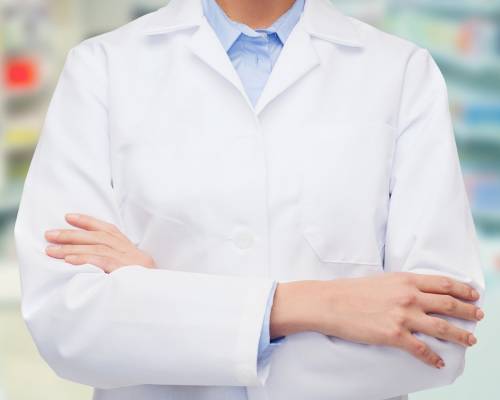 Start your path as a pharmacy technician today
Pharmacy technicians assist pharmacists with filling and dispensing medications, maintaining patient records, and other job-related duties.
In our program, students will gain a working knowledge of standards of practice, quality assurance, patient confidentiality and communication skills needed in a professional environment.
Pharmacy technicians are critical members of the health care team. They are essential to providing patients with safe and effective medication therapy. A pharmacy technician works closely with licensed pharmacists and other health care professionals in diverse settings such as hospitals, clinics and community pharmacies.
Pharmacy technicians help dispense prescription medicines, fill routine orders for non-prescription medicines, and help patients who drop off and pick up prescriptions, including resolving problems. Pharmacy technicians are vital in the insurance claims billing process, cash management, fiscal tracking of pharmacy operations, and overseeing inventory and data management activities.
Southwest offers a two-semester Pharmacy Technology Technical Certificate program that begins each Fall and Spring. The Pharmacy Technology program provides students with the tools and education needed to be successful and qualify to pursue the national certification examination issued by the Pharmacy Technician Certification Board (PTCB).

Upon completion of the program, students will be able to apply for registration with the State of Tennessee Board of Pharmacy and other requiring states. The Pharmacy Technology program is accredited by the American Society of Health System Pharmacists (ASHP).
As a student in the program, you will rotate in assigned pharmacy settings. During this rotation, the program calendar may differ from the academic calendar.
To find out more about courses offered at Southwest, you can use our Interactive Course Schedule to see when and where a class is being offered.

The Pharmacy Technology Program partners with PioneerRx to enhance our curriculum. We use a hands-on approach in learning that simulates the functions and workflow of today's most innovative pharmacies. To learn more, visit
PioneerRX
.
Upon admission into the Pharmacy Technology Program, all students are required to maintain a grade of "C" or higher in all courses. If a student is unsuccessful in a course, they may retake that course the following semester, if space is available. If a student is unsuccessful in more than one course, the student must reapply for admission into the program. In such a case, the student is required to submit a written/typed application to the Admissions Committee 30 days before the beginning of the registration period for the semester the student wishes to attend.
Students are required to complete all units of instruction and maintain a "C" average or higher during the 12-month period. The program requires all students to complete a clinical rotation with our community pharmacy partners, with a total of 160 clinical hours.
Related Links
Contact Us
Union Avenue Campus Allied Health [H] Building, Room 106

Chandra Washington, CPhT, RPhT, Program Coordinator
901-333-5343

Phyllis Bruce, Secretary
901-333-5400
901-333-5410