Hub
The SSP Hub is designed with students in mind. Safe, comfortable and inviting, the SSP Hub is where Tennessee Promise students study and engage with one another.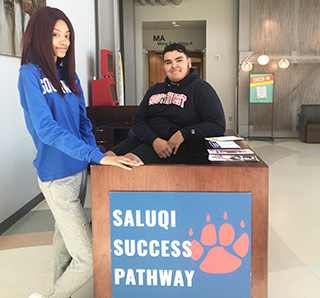 We have SSP hubs on the Macon Cove Campus (Academic Building B, first floor lobby) and the Union Avenue Campus (B Building, first floor outside the Saluqi Den) . Stop by or call the Macon Cove location at 901-333-4261, or the Union Avenue location at 901-333-5570 to see what we offer!
SSP Coaches
Transitioning from high school to college can be scary. SSP Coaches are here to help students adjust to college life and support them on their path to graduation. Find SSP coaches in the SSP Hub where they can answer questions and connect you to valuable information and resources. Stop by to see an SSP coach today!
Related Links