Southwest Tennessee Community College Whitehaven vaccination site reopens Jan. 28; Pfizer vaccines available for anyone 12 years and older
By Diana Fedinec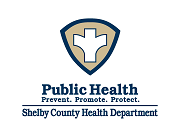 Southwest Tennessee Community College, in partnership with Shelby County Health Department, will resume offering first, second and third doses of the COVID-19 Pfizer vaccine at its drive-thru vaccination site at the Whitehaven Center, 1234 Finley Road, beginning Friday, Jan. 28, 2022.
Eligible residents 12 years of age and older will be able to receive the Pfizer vaccine on a first-come, first-served basis Fridays, 9:00 a.m. to 6:00 p.m. and Saturdays, 9:00 a.m. – 1:00 p.m. No appointment is needed.
Boosters are available for anyone 12 years of age and older who received the first two doses of Pfizer vaccine at least five months ago provided they bring a CDC vaccination card or record.
Children 18 years of age or younger must be accompanied by a parent or legal guardian with documentation proving the child's age or a birth certificate or vaccination record showing the child's date of birth.
For more information on eligibility requirements and Shelby County Health Department public health directives, visit https://www.shelby.community/.
Southwest continues to monitor the Coronavirus and adjust safety guidelines and operations accordingly. Stay tuned for updates via email and RAVE alerts, on Facebook, Twitter and Instagram at @SouthwestTN, and on the College's coronavirus website at www.southwest.tn.edu/coronavirus.
COVID-19 RESOURCES
Free COVID-19 Tests
Four free at-home COVID-19 tests are now available to the public through the US government. Orders are per household, not household size, and ship via the postal service within 7-12 days. For information on how to order the tests and find free testing locations visit https://www.covidtests.gov/.
Free N95 Masks
The Centers for Disease Control and Prevention (CDC) recommends higher filtration masks such as the N95 or K95 over cloth masks in reducing the spread of Coronavirus and catching Covid-19. The US government also will soon make available three free N95 masks per person on a first-come, first-served basis for pick up at participating pharmacies and community centers nationwide. At this time, participating pharmacy chains include CVS, Rite Aid, Stop & Shop, Walgreens, Kroger, and Walmart. For more information on CDC masks, visit: https://www.cdc.gov/coronavirus/2019-ncov/prevent-getting-sick/types-of-masks.html.
Protect Yourself from Scams
Free masks

will not

be delivered house-to-house by government officials nor will they provide mask fittings.

Visit the following websites to learn how to spot a fake N95 Mask:
COVID-19 questions? Contact Cecilia Maciel Martinez, Southwest's COVID-19 Preparedness & Response Coordinator, at cimaciel@southwest.tn.edu.