A New Era of Leadership Begins at Southwest
For more information, contact:
Brenda J. Rayner
901-333-4247
bjrayner@southwest.tn.edu
The Southwest Tennessee Community College family welcomed Dr. Tracy Hall as she stepped into the role of the college's new president on July 13. Dr. Hall comes to Southwest from St. Louis Community College-Forest Park where she served as vice president for academic affairs since 2011.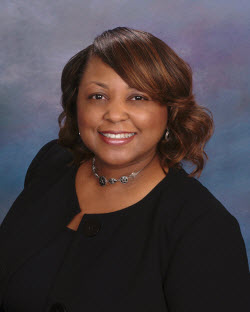 Dr. Tracy D. Hall, President of Southwest Tennessee Community College
"From a community and student perspective, I would like Southwest to convey a culture of professionalism and excellence in everything that we do. When anyone thinks of or refers to Southwest, they need to speak highly of our excellent academic programs; excellent student programming; excellent facilities; excellent customer service, and excellent reputation in the community. When anyone at Southwest drops the ball, people need to be surprised and know that that is the exception and not the rule," Hall stated.
She was chosen from a field of 65 applicants and four finalists. "We are fortunate to have Dr. Hall join the Tennessee Board of Regents," TBR Chancellor John Morgan commented. " ... Her credentials are excellent, and her experience in engaging all constituents and building a strong, successful and collaborative team while recognizing unique strengths and opportunities are the right fit."
"My priorities include helping students reach their full potential and building strong communities. To that end, I place great value on developing strong professional, collegial relationships and collaborating both internally and externally to meet the needs of our students and community," Hall stated.
President Hall earned a doctorate from the University of Missouri-Columbia in educational leadership and policy analysis, a master's degree from Wichita State University and a bachelor's degree from the University of Missouri-St. Louis.