Nationally Acclaimed Young Vietnamese-American Writer Presents Public Reading at Southwest Tennessee Community College
For more information, contact:
Brenda J. Rayner
901-333-4247
bjrayner@southwest.tn.edu
Hailed by The New York Times (NYT) as a promising new voice of the immigrant experience in America, Vu Tran, author of the recently released novel, Dragonfish, will present a public reading at Southwest on Thursday, November 5. "Dragonfish is a strong first novel for its risk taking, for its collapsing of genre, for its elegant language and its mediation of a history that is integral to post-1960s American identity yet often ignored," wrote NYT critic Chris Abani.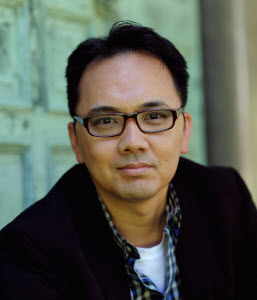 Vu Tran
Dragonfish presents the story of Suzy, a Vietnamese immigrant who is tormented by haunting memories of her past and of the entanglement of two men who love her, as she, at last, searches for her abandoned daughter.
The reading will be held at 1 p.m. in the Nursing, Natural Sciences and Biotechnology Building Auditorium, Room 101, on Southwest's Union Avenue Campus. It is free and open to the general public.
Vu Tran was born in Saigon, Vietnam, and was raised in Oklahoma. He is the winner of a Whiting Award, and his short stories have appeared in many publications, including the O. Henry Prize Stories and the Best American Mystery Stories. A graduate of the Iowa Writers' Workshop, Tran also holds a Ph.D. from the University of Nevada, Las Vegas, where he was a Glenn Schaeffer Fellow in Fiction at the Black Mountain Institute. He is currently an Assistant Professor of Practice in English and Creative Writing at the University of Chicago.
This event is sponsored by Pierian, the college literary society, with support from the Languages and Literature Department and Student Activities and Multicultural Affairs. For additional information, call 901-333-5215.