Southwest Releases Men's and Women's Basketball Schedules
For more information, contact:
Keith Gentry
901-333-4114
mgentry@southwest.tn.edu
Southwest Tennessee Community College's men's basketball coach Jerry Nichols and women's basketball coach Andrea Martre have released their 2016-17 schedules which feature a total of 31 games at the Verties Sails Gymnasium on the College's Union Avenue Campus. Southwest opens the regular season at home on November 1 with a women's/men's doubleheader against Shawnee.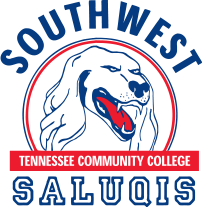 The 2016-17 schedule includes home and away games against Tennessee Community College Athletic Association (TCCAA) opponents Chattanooga State, Cleveland State, Columbia State, Dyersburg State, Jackson State, Motlow State, Roane State, Volunteer State and Walters State for a total of 18 TCCAA games. The conference opener is November 11 on the road at Cleveland State while the first conference home games are a week later on November 18 against Roane State.
In addition to the season opener against Shawnee, Southwest will play women's/men's non-conference doubleheaders against Rhema Bible at home and both home and away against Alabama Southern. The men will also play both home and away against Bethel University's JV and Missouri State-West Plains, at home against Holmes, and on the road at Jefferson Davis while the women will play at home against Lewis and Clark and home and away against ASU Mid-South.
The Southwest women will also compete in two 'Classics' in 2016-17, an early season trip to Baton Rouge, Louisiana for the Baton Rouge Classic and the annual Lady Saluqis Classic at the Verties Sails Gymnasium in late December.
The 2017 TCCAA/NJCAA Region VII Tournament will be held March 6-11 at Walters State in Morristown, Tennessee. The NJCAA Division 1 championships will be March 20-25 in Hutchinson, Kansas (men) and Lubbock, Texas (women).
Printable version of the 2016-17 men's and women's schedule (PDF) [Size: 260 KB], requires Adobe Reader (opens new window).