Southwest Tennessee Community College Snaps 7-year Enrollment Decline with 10 Percent Enrollment Upturn
For more information, contact:
Daphne Thomas, Executive Director
Communications, Marketing and Community Relations
901-333-4368
djthomas@southwest.tn.edu
Southwest Tennessee Community College officials yesterday reported to the Tennessee Board of Regents a fall enrollment of 9,114, representing a 10.2 percent increase over last year. This double-digit upturn halts a 7-year slide in fall enrollment. We are thrilled, President Tracy D. Hall said. This amazing boost is evidence of 18 months of intentional, concerted efforts to redesign, reinvent and reset the Southwest student experience.
Dr. Hall attributes the steep increase primarily to a complete reorganization of the student affairs division that grew out of what she coined the big audacious goal. We set out to fundamentally change how we do business—no tinkering around the edges, not another initiative, not another death by committee project, she said.
The Tennessee Board of Regents-approved reorganization launched April 2016. We looked at the Student Affairs division top to bottom with a focus on what was essential to student success, Vice President for Student Affairs Jacqueline Faulkner said. The analysis revealed duplicated efforts in some areas and insufficiencies in others. The College eliminated positions, upgraded others and added 14 new enrollment specialists, two more recruiters and an associate director to lead outreach efforts with K-12 schools and other community partners—all without increasing the budget.
We put the student at the center of our work, Faulkner added. Each decision was made with student outcomes in mind which allowed us to remove barriers in admissions, financial aid and the overall enrollment process and replace them with a high touch approach that guides students from connection to completion.
One example of this high-touch approach is the transformation of the advising process. Traditionally, faculty have served as academic advisors. Professional academic advisors, which were also scaled during the reorganization, now serve as advisors and faculty as mentors. Institutions of higher learning are notorious for having silos, Faulkner said. We removed the advising silo that traditionally separates the faculty and staff. We now work together to help the student chart their path to the commencement stage.
The numbers prove this model is working. Southwest awarded 20 percent more credentials this past May and preliminary data show student retention is up 7 percent this fall over last year.
Vice President for Academic Affairs Dr. Chris Ezell sees the progress moving beyond Southwest. Better retention for us means more credentials being awarded to our students. More credentials mean a more educated, trained and attractive workforce, which translates into economic growth for Memphis and the surrounding region, he said. We are making a real difference and our hard work along with this great result shows we take our moral obligation to improve the community very seriously.
Achieving the Dream
Southwest received a major endorsement in July 2016 and gained a crucial partner in its transformation journey when it was one of only a dozen community colleges selected nationwide to join the Achieving the Dream Team. Achieving the Dream or ATD is a national nonprofit leading the nation's most comprehensive non-governmental reform network for student success in higher education history. ATD has appointed leaders and data coaches that have helped Southwest pinpoint its strengths and opportunities for improvement and build institutional capacity across areas such as leadership and vision, teaching and learning, and data and technology.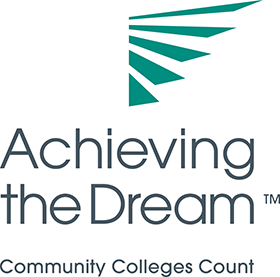 With the launch of Tennessee Reconnect coming next fall, officials will turn their attention to better serving the needs of the nontraditional student population. Tennessee Reconnect is Governor Bill Haslam's initiative that provides tuition assistance to help more of Tennessee's adults enter higher education to gain new skills, advance in the workplace, and fulfill lifelong dreams of completing a degree or credential. Dr. Hall says the College leveraged the first year of ATD to streamline business processes in student affairs and now it's time to increase its focus on academic affairs, including workforce development.
For example, we understand that our nontraditional students are working and taking care of their families, so we are looking at tweaking our course schedules to better accommodate them. We cannot be passive in meeting the needs of our students and the community. We must continue to take a proactive, holistic approach to the student experience.