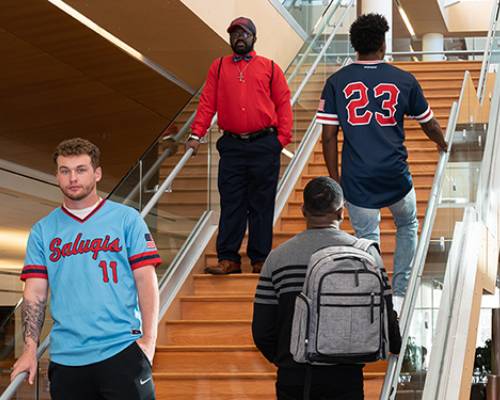 Upward Bound is a pre-college educational program funded by the United States Department of Education whose goal is to assist eligible students in their efforts to successfully complete high school and attend college.
About Upward Bound
Upward Bound provides classroom instruction, college and financial aid information, and cultural enrichment.
During the regular school year, Upward Bound students attend Saturday sessions. During the summer, Upward Bound students participate in a six-week Summer Residential Program where they have the opportunity to live on a college campus. The students attend daily classes and take part in various recreational and social activities.
Eligible participants must be enrolled in ninth or tenth grade and attend a high school where we recruit.
Upward Bound recruits students from the following high schools:
Hamilton
Manassas
Martin Luther King Jr. (MLK) College Preparatory
Trezevant
Douglass
Notable Upward Bound participants
Angela Bassett (Oscar-nominated actress) and John Quinones (ABC news correspondent) were all participants of an Upward Bound program.
For more information contact Ouida Pope-Warren, Director, at owarren@southwest.tn.edu or call 901-333-5117.
Related Links
Contact Us
Ouida Pope-Warren, Director
Ompie Nelson Jr., Counselor

Macon Cove Campus Farris Building, Room 3002
901-333-4997
901-333-4577
901-333-4671