Tennessee Transfer Pathways - Mathematics - AS
Academic Map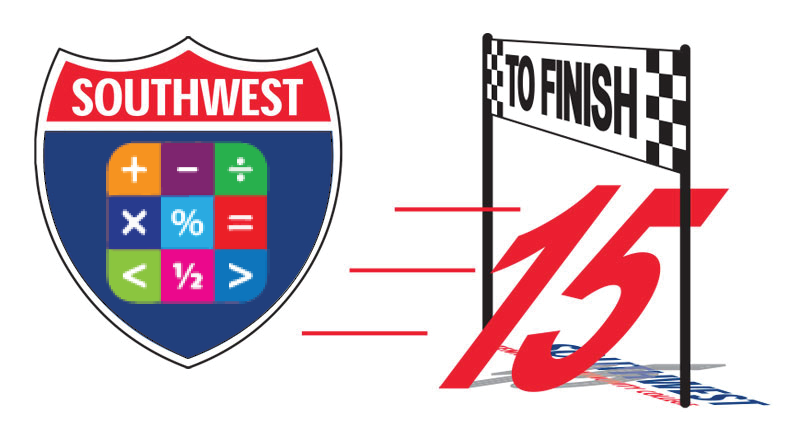 FIRST SEMESTER
Course
Notes
Credits
mc
ENGL1010
English Composition

Successive Courses

3
COMM2025
Fund. of Communication
3
PICK ONE:
Social/Behavioral Sciences
See general advising notes
3
MATH 1910
Calculus I

Successive Courses

Prereq: MATH 1720 or MATH 1750
4

Milestone Course

PICK ONE:
Humanities/Fine Arts
3
Semester Credits
16
SECOND SEMESTER
Course
Notes
Credits
mc
ENGL 1020
English Composition II

Successive Courses

Prereq: ENGL1010
3
MATH 1920
Calculus II

Successive Courses

Prereq: MATH 1910
4

Milestone Course

PICK ONE:
Natural Science
4
PICK ONE:
Social/Behavioral Sciences
See general advising notes
3
Semester Credits
14
THIRD SEMESTER
Course
Notes
Credits
mc
MATH 2110
Calculus III

Successive Courses

Prereq: MATH 1920
4

Milestone Course

PICK ONE:
Natural Science
4
PICK ONE:
History
3
PICK ONE:
Humanities/Fine Arts
3
Semester Credits
14
FOURTH SEMESTER
Course
Notes
Credits
mc
PICK ONE:
History
3
MATH 2120
Differential Equations

Successive Courses

Prereq: MATH 2110
3
MATH 2010
Intro to Linear Algebra

Successive Courses

Prereq: MATH 1910
4
PICK ONE:
Humanities/Fine Arts
3
CITC 1310
Programming I
3
Semester Credits
16
To stay on track, these courses must be taken in order.
Consult the academic map index for a list of previous maps.
2019-2021
This program is designed to transfer.
General Advising Notes
Students who wish to pursue a concenration in actuarial science available at the University of Tennessee, Chattanooga; Middle Tennessee State University; or Tennessee State University should complete ECON 2010 and ECON 2020 to fulfill the requirement in social sciences.
Take advantage of the summer session to catch up or to get ahead!
ENGL 1010 and ENGL0810
ACAD1100 and READ0810
MATH0530 and MATH1530