University Parallel - Allied Health Science Emphasis - AS
Academic Map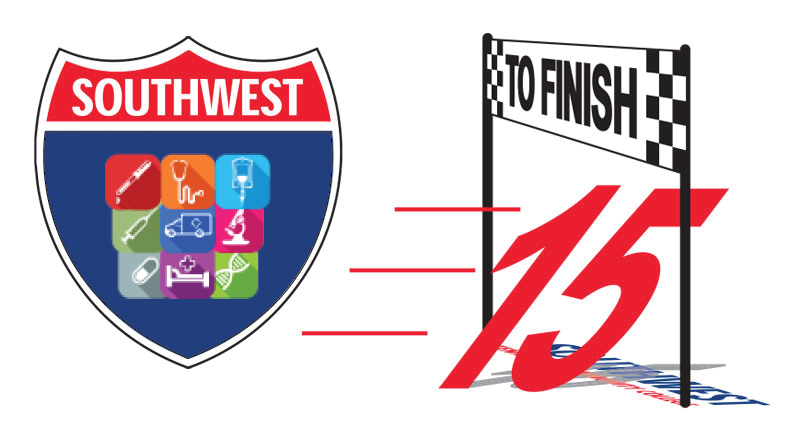 FIRST SEMESTER
Course
Notes
Credits
mc
ENGL 1010
English Composition

Successive Courses

3
PICK ONE:
Mathematics
3
PICK ONE:
Social/Behavioral Sciences
3
PICK ONE:
Natural Science
4
PICK ONE:
History
3
Semester Credits
16
SECOND SEMESTER
Course
Notes
Credits
mc
ENGL 1020
English Composition II

Successive Courses

Prereq: ENGL 1010
3
COMM 2025
Fund. of Communication
3
PICK ONE:
Social/Behavioral Sciences
3
PICK ONE:
Humanities/Fine Arts
3
PICK ONE:
Natural Science
4
Semester Credits
16
THIRD SEMESTER
Course
Notes
Credits
mc
PICK ONE:
Literature

Successive Courses

Prereq: ENGL 1020
3
PICK ONE:
History
3
PICK ONE:
Natural Science
4
PICK ONE:
Natural Science
4
PICK ONE:
Physical Education
2
Semester Credits
16
FOURTH SEMESTER
Course
Notes
Credits
mc
PICK ONE:
Literature

Successive Courses

Prereq: ENGL 1020
3
PICK ONE:
Humanities/Fine Arts
3
PICK ONE:
Natural Science
4
PICK ONE:
Natural Science
4
Semester Credits
14
To stay on track, these courses must be taken in order.

Consult the academic map index for a list of previous maps.
2019-2021
This program is designed to transfer.
General Advising Notes
HIST 2650 - African American History counts as a social science, not as a history credit.
Check with your transfer institution for course transfer requirements.
ENGL1010 and ENGL 0810
ACAD 1100 and READ 0810
MATH 1530 and MATH 0530