University Parallel, Engineering Emphasis - AS
Academic Map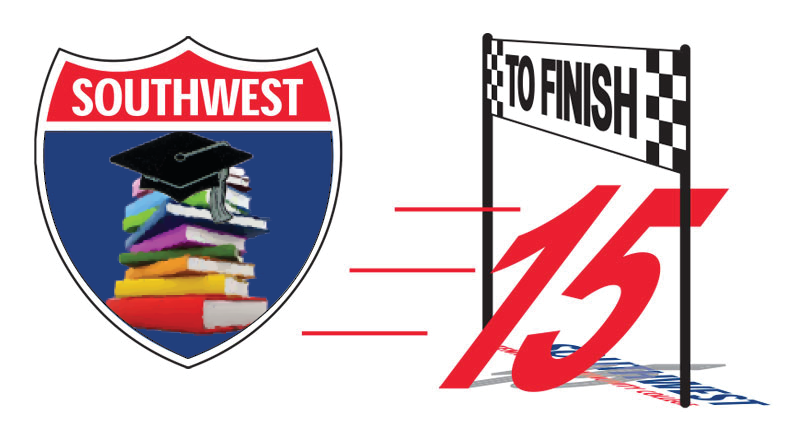 FIRST SEMESTER
Course
Notes
Credits
mc
ENGL 1010
English Composition I
3
MATH 1910
Calculus I

Successive Courses

Prereq: MATH 1710 or MATH 1750 with C or better
4
CHEM 1110
General Chemistry I

Successive Courses

Prereq: Grade of at least "C" in CHEM 1010 or MATH 1710 or MATH 1740 or score on math placement exam (ALEKS) earning placement into MATH 1830 or higher.
4
COMM 2025
Fundamentals of Communication
3
ECON 2100
Principles of Macroeconomics
3
Semester Credits
17
SECOND SEMESTER
Course
Notes
Credits
mc
ENGL 1020
English Composition II

Successive Courses

Prereq: ENGL 1010
3
MATH 1920
Calculus II

Successive Courses

Prereq: MATH 1910 with a "C" or beter
4
CHEM 1120
General Chemistry II

Successive Courses

Prereq: CHEM 1110
4
PICK ONE:
Social/Behavioral Sciences
3
PICK ONE:
Humanities/Fine Arts
3
Semester Credits
17
THIRD SEMESTER
Course
Notes
Credits
mc
PICK ONE:
Literature

Successive Courses

Prereq: ENGL 1020
3
MATH 2110
Calculus III

Successive Courses

Prereq: MATH 1920 with a "C" or better
4
PHYS 2110
Calculus-Based Physics I

Successive Courses

Prereq: MATH 1910
4
PICK ONE:
History
3
Semester Credits
14
FOURTH SEMESTER
Course
Notes
Credits
mc
PICK ONE:
History
3
PICK ONE:
Humanities/Fine Arts
3
MATH 2120
Differential Equations

Successive Courses

Prereq: MATH 2110 with a "C" or better
3
PHYS 2120
Calculus-Based Physics II

Successive Courses

Prereq: PHYS 2110 and MATH 1920
3
Semester Credits
13
To stay on track, these courses must be taken in order.
General Advising Notes
Consult the academic map index for a list of previous maps.
2019-2021
This program is designed to transfer.
Students should check course recommendations with the college or university in which they intend to transfer for a baccalaureate degree. The receiving institution always makes the final decision about transferability of credits.
General Advising Notes
ENGL1010 and ENGL 0810
ACAD 1100 and READ 0810
MATH 1530 and MATH 0530