Southwest Reopens Whitehaven Vaccination Site
By Diana Fedinec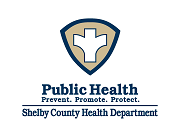 Southwest Tennessee Community College, in partnership with Shelby County Health Department, City of Memphis and State of Tennessee, will reopen its drive-thru Whitehaven Vaccination Site at 1234 Finley Road in Memphis, beginning Oct. 2, 2021. Eligible residents will be able to receive the Pfizer vaccine, including boosters, through Nov. 20, 2021.

The College is thrilled to once again play a part in mitigating the spread of COVID-19. "We are honored to partner with Shelby County Health Department in the quest to save lives by providing the community convenient access to the vaccine," Southwest President Tracy D. Hall said.

The Whitehaven site will be open only on Fridays, 9:00 a.m. – 6:00 p.m. and Saturdays, 9:00 a.m. – 1:00 p.m. No reservations will be required for a vaccination.

Individuals will be able to receive first and second doses of the Pfizer vaccine. For those getting a third Pfizer booster shot, you must bring your CDC (Centers for Disease Control and Prevention) COVID-19 Vaccination Record Card to the vaccination site. According to the CDC, COVID-19 vaccine booster shots are available for the following Pfizer-BioNTech vaccine recipients who completed their initial series at least 6 months ago:
65 years and older
18+ who have

underlying medical conditions

18+ who work in

high-risk settings

18+ who live in

high-risk settings
Shelby County also is vaccinating any eligible person who is 12 years of age and older. Children under 18 years of age must be accompanied by a parent or guardian to the vaccination site and bring the child's ID as well as complete and sign a consent form on-site for their child to be vaccinated.

Students and employees interested in contributing to this life-saving effort can apply for a paid job as a Vaccination Center Assistant. The College is now hiring temporary part-time workers to assist with traffic direction, screenings, administrative support and as supply runners. The pay is $15/hour. Read more about the job description and apply at Vaccination Center Assistant.
For more information about vaccine eligibility, visit the SCHD website at https://www.shelby.community/. Residents needing a ride to the vaccination site can call 901-RIDE901 (901-743-3901) to book a trip.
Southwest continues to confer daily with local and state public health officials and review guidance from the CDC, Tennessee Board of Regents (TBR), state and local health departments and other authorities.
Stay tuned to email, text and the Southwest coronavirus website for updates.