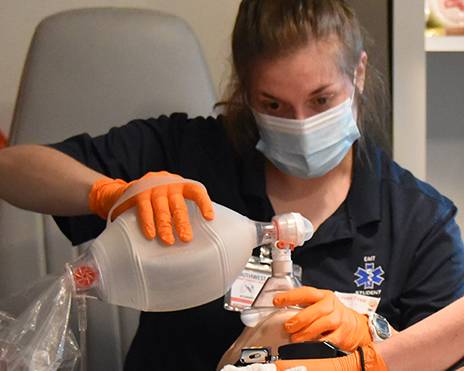 Allied Health Sciences programs prepare you for licensure and employment right after graduation.
Welcome to Allied Health Sciences. This department includes associate's degree and technical certificate programs designed to help students gain clinical skills at area medical centers, hospitals, and other health care facilities. Most classroom and laboratory instruction takes place on Southwest's
Union Avenue Campus.
The number of students admitted to each program is limited. The academic requirements needed for admission to each program vary. Preference is given to students who exceed the minimum requirements for each program.
Programs of Study
Explore the following Allied Health program offerings:
Degree and Certificate Academic Maps
Allied Health Sciences (A.A.S.)
University Parallel Allied Health Sciences (A.S.)
Program and Course Information
To find out more about courses offered at Southwest, you can use our Interactive Course Schedule to see when and where a class is being offered.
More information
Southwest College Policy Number 2:03:00:00/7: Admission to Allied Health and Nursing Programs (PDF)
Unless exempted by law, students admitted into any Allied Health or Nursing Program and expecting to have patient contact must present proof of protection against Hepatitis B before patient contact begins.
Contact Us
Union Avenue Campus Allied Health [H] Building, Room 106
901-333-5391
Osborne Burks Jr., Department Head
Teresa White, Secretary
901-333-5400