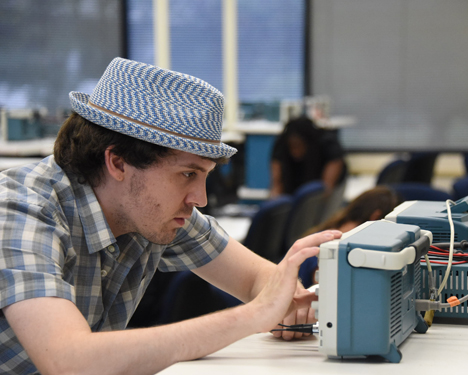 IT Apprenticeships provide paid
on-the-job training while advancing your skills for high paying IT careers.
APPLY
The IT Apprenticeship Program is a 14-week paid internship funded by the US Department of Labor's Closing the Skills Gap grant in partnership with the Greater Memphis IT Council and the University of Memphis. The program provides 800 student apprentices with a complimentary curriculum and insight into careers in Information Technology through February 29, 2024.
IT Apprenticeship Mission
The mission of the program is to provide opportunities to individuals to learn basic technical skills, obtain college credits and short-term certificates and earn up to twelve credit hours toward their degree. A completion of six credit hours must be applied towards a CITC concentration in Cybersecurity, Networking, Programming and System Admin and Management.
The goal of the program is to prepare participants for meaningful employment within the field of IT to meet the shortage of IT professionals in the Greater Memphis area.
Training Opportunities
Southwest Tennessee Community College will provide the following training opportunities:
IT Quickstart Training
Career Fit Coaching
E-Portfolio Assistance
Industry Credential Training plus Certifications
Student Testimonials
Alumnus Scott-Healy boosts career with IT Apprenticeship Program

James Scott-HealyAlumnus James Scott-Healy is quick to hail the benefits and opportunities of Southwest's IT Apprenticeship Program that launched in March 2020.

Southwest student joins cohort class of IT Apprenticeship program course

Kudos to Southwest Computer Information Technology concentration (CITC) Programming major Marcus Jordan on his selection to participate in the UofM's Transformative Technologies in Engineering course that began in Fall 2021.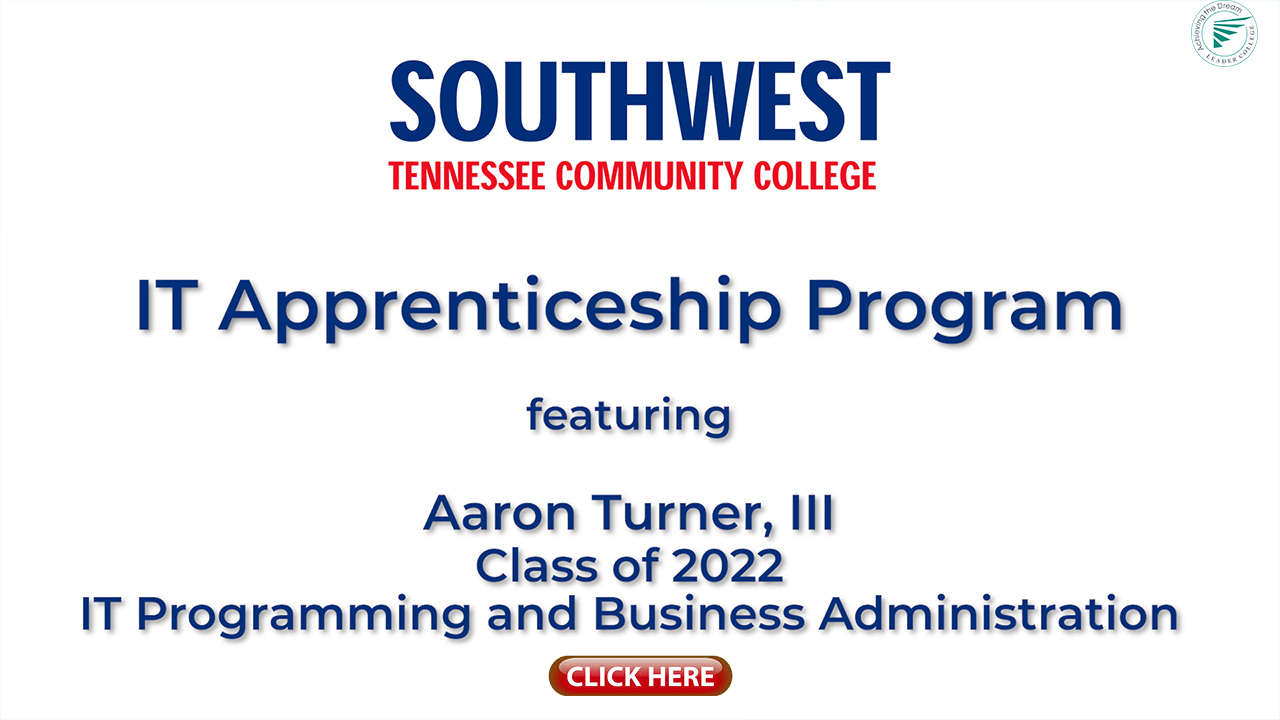 Employer Partners
IMC Companies

MLGW

Product Sightings
St. Jude Children's Research Hospital
Related Links
Contact Us
Hannah Holliman, Apprenticeship Specialist
901-333-4299

Business and Technologies

Dr. Charles Baker, Dean
901-333-4433
Macon Cove Campus
Macon Academic Building
Room B-271
Karen Campbell, Secretary
901-333-4121
Macon Cove Campus
Macon Academic Building
Dean's Suite, Room B-271

Business and Legal Studies

Nikki Free, Secretary
901-333-4130
Macon Cove Campus
Macon Academic Building
Dean's Suite, Room B-271

Technologies

Dr. Aaron Jagers, Department Chair
901-333-4159
Macon Cove Campus
Fulton Building, Room 313

Engineering Technologies

Dr. Aaron Jagers, Department Chair
901-333-4159
Macon Cove Campus
Fulton Building, Room 313
Bernice Neal, Secretary
901-333-4150
Macon Cove Campus
Fulton Building, Room 310