Alumnus Scott-Healy boosts career with IT Apprenticeship Program
By Diana Fedinec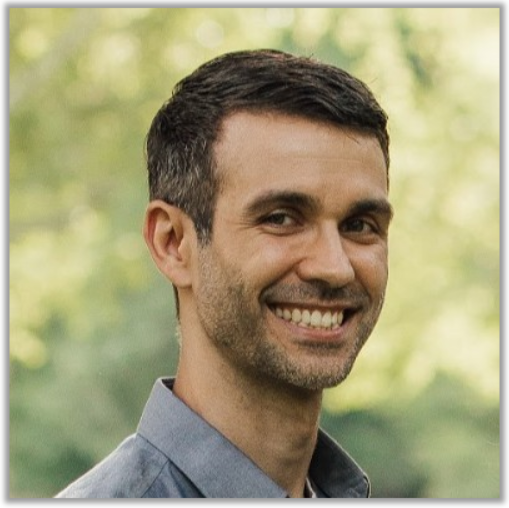 Alumnus James Scott-Healy is quick to hail the benefits and opportunities of Southwest's IT Apprenticeship Program that launched in March 2020.
While pursuing his Associate of Applied Science degree in Computer Information Technology with a concentration in System Administration and Management, Healy applied to the program and secured a paid apprenticeship in the Information Technology department at IMC Companies where he applied the skills he learned during his studies at Southwest.
"I triaged and responded to information security-related support events, ran a weekly vulnerability assessment, managed device archives and helped install a network security appliance, created documentation and shaped current and future cyber security employee training," said Healy.
Healy was previously working at a local library, and after completing his apprenticeship in August, IMC hired him as a security analyst.
The U.S. Department of Labor's Closing the Skills Gap grant in partnership with the Greater Memphis IT Council and the University of Memphis funds the program to provide up to 800 student apprentices insight into careers in information technology through Feb. 29, 2024, when the program ends.
IT Apprenticeship Program Coordinator Roshunda Buchanan says the program is a win-win for employer and student. "Students gain valuable skills to enhance their careers, industry certifications and as you can see with James, an opportunity to advance to high-paying IT careers," Buchanan said. "Employers also benefit from immediate access to a qualified pool of talent already familiar with their organization's structure, culture and environment."
Currently enrolled students interested in computer information technology who also are enrolled in the required 3-hour IT program course are eligible to apply for the apprenticeship program. Students can earn up to 12 credit hours toward a degree--six of which must be applied to towards a Computer Information Technology concentration in Cybersecurity, Networking, Programming or System Administration and Management.
Explore the IT Apprenticeship Fast Facts for omore information. Click on the Southwest IT Apprenticeship flyer to apply. Contact Roshunda Buchanan at rrbuchanan@southwest.tn.edu for more information.
JAMES SCOTT-HEALY INTERVIEW HIGHLIGHTS
What did you like about the job?
It was very enlightening to see the concepts I had read about and discussed in my courses employed in the real world. The experience of assisting users and interacting with employees to resolve real problems was invaluable while also rewarding. The job provided hands-on learning that cannot be replicated in the classroom. My colleagues were also incredibly accommodating and instructive.
What are some things that you've learned?
I have gained a much better understanding of several IT security solutions and the ways in which these systems are integrated into a production environment to protect it. I have also learned the complexity of an organization's IT department and how roles are distributed within it.
What is fascinating about apprenticeship in IT to you?
Information technology has a reputation of being a difficult field to get into -- entry-level positions can be advertised with requirements for years of experience. An IT apprenticeship allows students to demonstrate their abilities while also gaining valuable work experience.
Were you immediately hired after apprenticeship, and if so, how did you feel once you received the job offer?
Yes, I received a job offer once my apprenticeship was complete. Receiving it was a relief because I had read countless stories of recent graduates from IT programs facing difficulty finding their first jobs, particularly in an information security role. Only after the relief began to fade did I really begin to feel excitement about the possibilities of the position: what I would be doing and the things I would learn.
Do you feel that Southwest was your best choice?
Southwest, through this apprenticeship program, has single-handedly provided me with the opportunity that I have today. Without having the apprenticeship, I would have had to compete for an interview and job with no meaningful IT job experience. Not only did the apprenticeship provide me with essential experience, it also provided networking opportunities and a chance to prove my worth to potential employers and to myself.