Interview Attire Recommendations for Women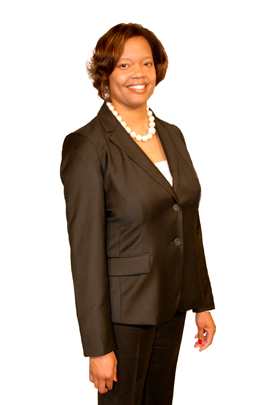 The overall goal is to present yourself in the most professional way possible. You've invested a lot of time and hard work in your academic studies and now it's time to prepare for that all important job interview.
Some general guidelines on what to wear in your job interview are provided below. Remember that club attire is not business attire. If you would wear it out on the town, it is probably not appropriate for a business setting.
Solid color suit (jacket and dress pants or skirt) in navy, black, or gray, are considered the most professional. Also acceptable are suits with muted patterns.
Skirts should be no more than 1 inch above knee cap and should cover the thigh when seated. Do not purchase a skirt or decide on a hem length until sitting in the skirt facing a mirror. Avoid a skirt with an extreme split.
If a suit is not an option, wear a solid color, dark skirt or dress pants with a professional blouse.
Choose a blouse with a simple cut made of cotton or silk. Any sleeve length is acceptable, as long as a jacket is worn.
Neckline should be conservative and not too revealing. Do not show cleavage; remember that television shows are trying to attract viewers, and do not exhibit professional attire.
Always wear skin colored pantyhose; Avoid textures and patterns (lace, snowflakes).
Wear solid color, low-heel, closed toe shoes that are comfortable and easy to walk in.
Only one to two rings per hand. No visible body piercing's (nose rings, eyebrow rings, etc.) or tattoos.
Earrings should be small and unobtrusive. Pearls are always a classic look.
Wear a conservative watch.
Keep make-up conservative. A little is usually better than none for a polished look.
Nails should be clean and well groomed. Avoid long nails and keep polish color natural.
Have a well-groomed hairstyle with a natural color.
Make sure to brush teeth and use mouthwash. No gum, candy, or cigarettes.
Empty pockets to avoid bulges or jingling coins.
Carry a light briefcase or portfolio with pen and paper for note taking.
Do not take a cell phone into the interview. If possible, do not take a purse to avoid excess baggage.
Please contact Career Services if you have questions or would like to schedule a practice interview.
Related Links