Latest News
New aviation program takes flight!
Soar into an aviation career in just two years with an Associate of Applied Science degree in Aviation Operations Technology! Our new program prepares you to work for commercial and private airline and freight carriers as a flight dispatcher, aviation administrator or professional pilot. Still in high school? We have dual enrollment opportunities for high school students. Financial assistance for tuition and flight training is available for eligible students. To learn more, please call 901-333-4150 or visit our landing page at https://www.southwest.tn.edu/aviation/.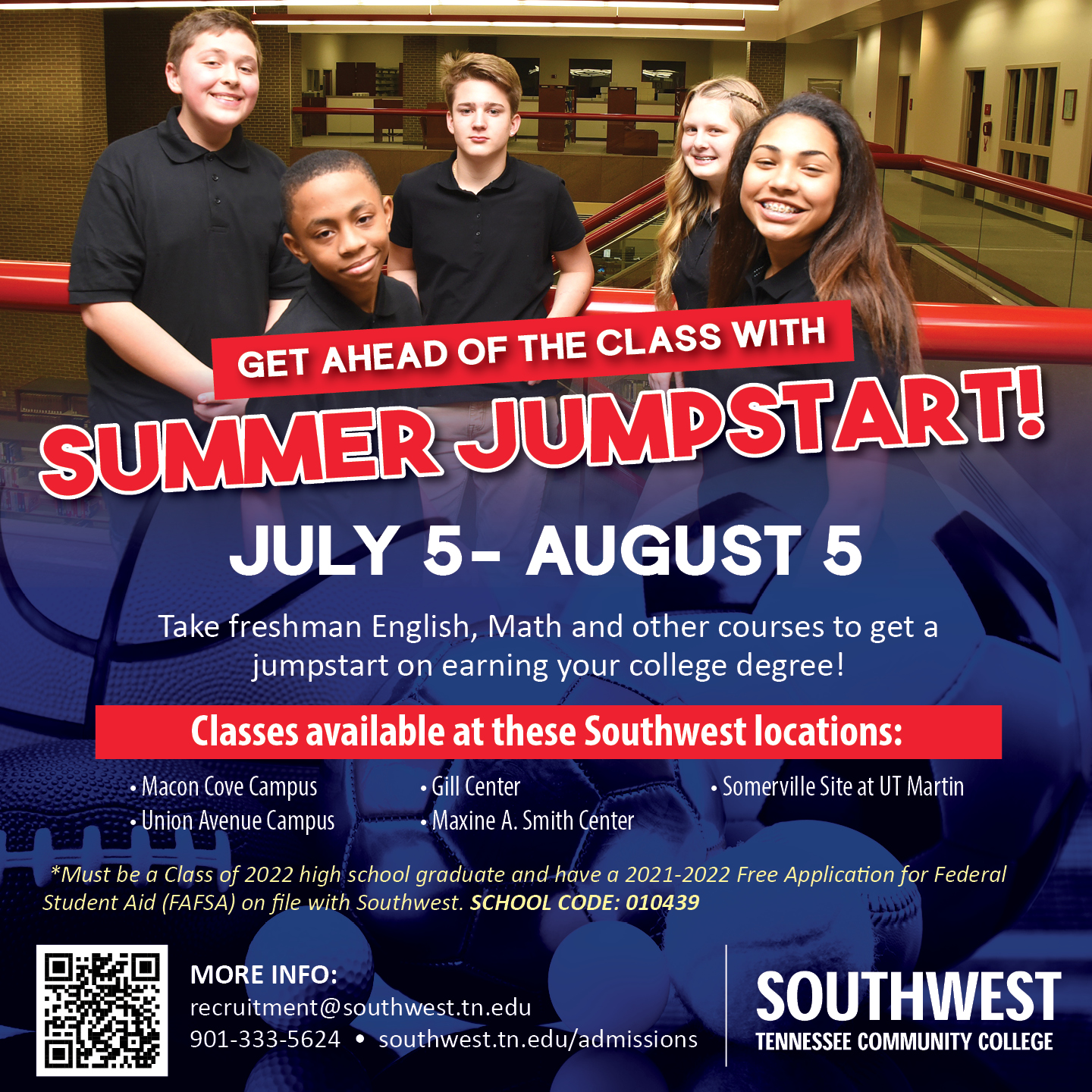 Jumpstart your college degree this summer!
Future Saluqis, get ready to jumpstart your college degree! Incoming freshmen can take classes this summer at several campus locations July 5 – August 5, 2022. Eligible students must be a Class of 2022 high school graduate and have a 2021-2022 FAFSA (Free Application for Federal Student Aid) on file with Southwest (School Code 010439). This summer you can accelerate your path toward completion of your credentials! Contact the Recruitment Office at recruitment@southwest.tn.edu or 901-333-4399 for more information on courses offered, scheduling options and the registration process. See you on campus this summer!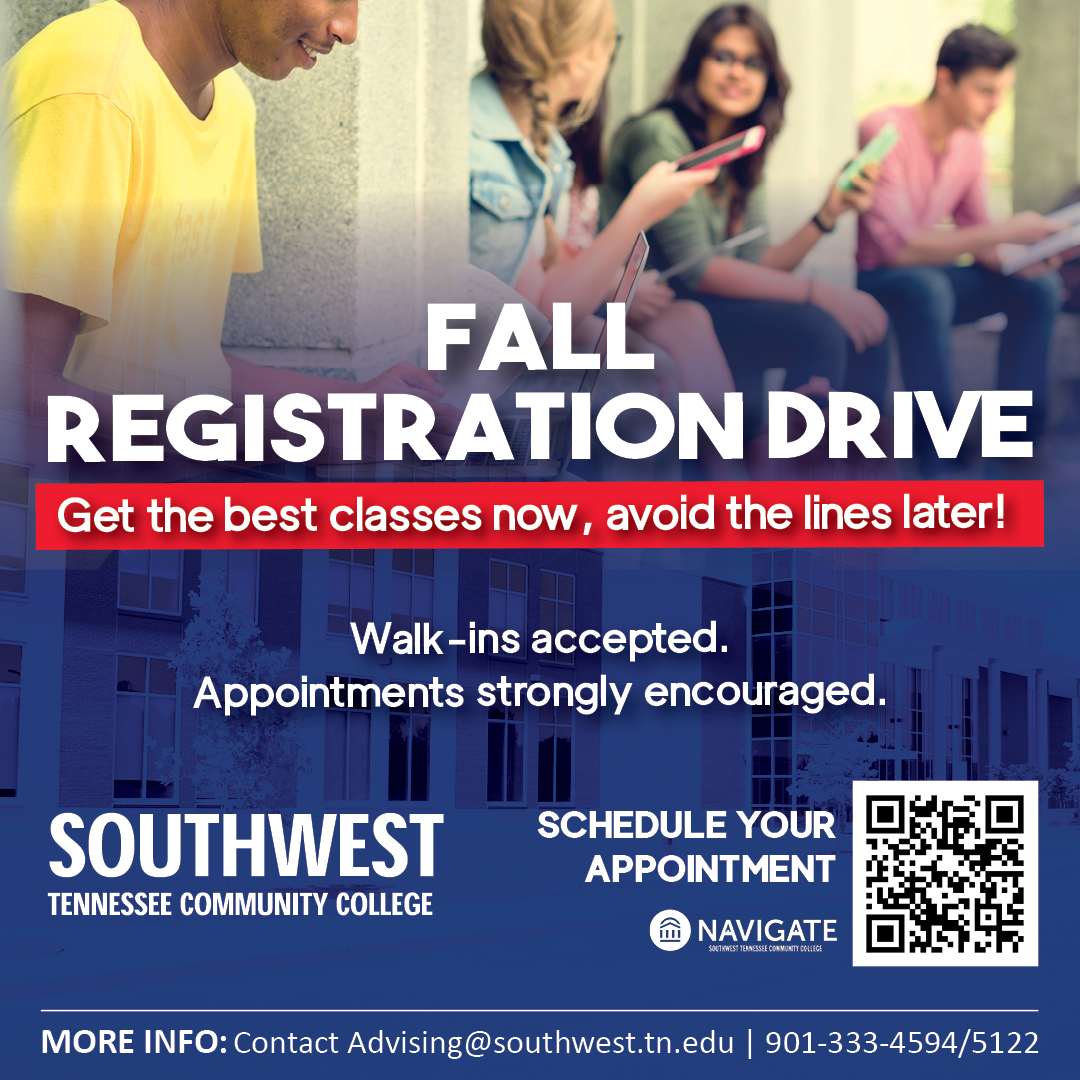 Fall 2022 registration is open!
Greetings, Southwest students! Register early for your 2022 fall semester classes. Returning students should contact their assigned Professional Advisor. You can now use Navigate, your online registration portal, to book your appointment. New students can contact advising@southwest.tn.edu for an appointment. For options on how to contact your advisor, visit our Advising Page. For questions about registering, please visit our Registration Page. We look forward to seeing you online or on campus in fall! Go, Saluqis!
Why Southwest

7 Locations
take classes day, night or weekends on campus or online

More than 110 programs
to choose from, including degrees and certificates

Tuition-free
for eligible high school graduates and adult learners

98.5% job placement rate
with 91% working in their field of study

19:1
student to faculty ratio

Half the cost
Southwest tuition is half the cost of most state colleges and universities
Why I chose Southwest Testimonials