Latest News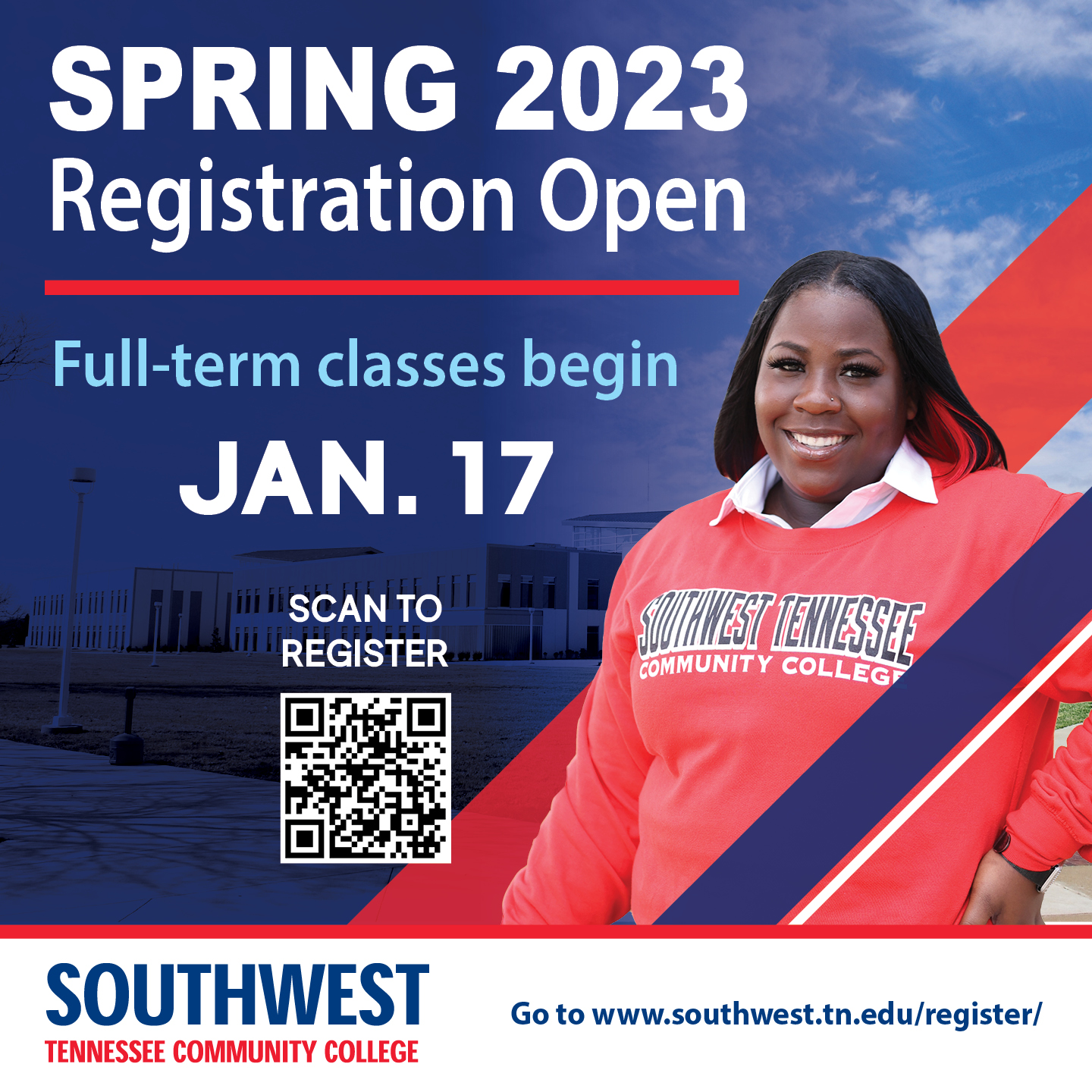 Registration open for Spring Semester 2023
Southwest students, have you registered for Spring Semester 2023? Full-term classes begin Jan. 17, 2023. Get a jump on the classes you want and register today. Be sure to meet with your professional academic advisor. For more information, contact advising or visit How to Register. Go, Saluqis!
Special Events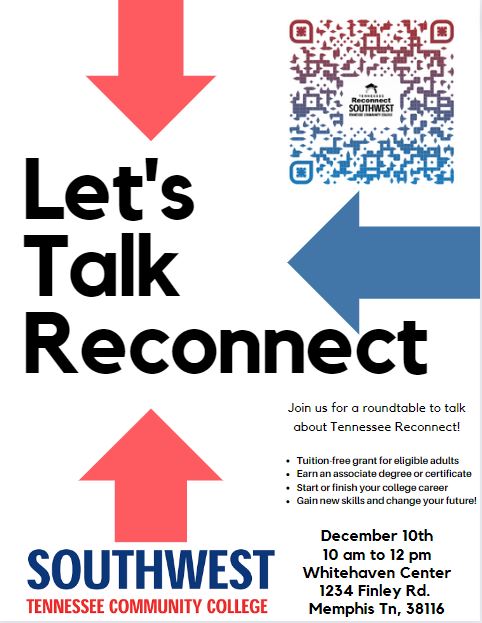 Learn about tuition-free college for adult learners at the TN Reconnect Roundtable Dec. 10
The department of Student Affairs will host a Tennessee Reconnect roundtable December 10 for adult learners who are ready to connect to college and earn a degree or certificate or reconnect to college to finish their credential. Participants will learn about how to apply for tuition-free college through Tennessee Reconnect, explore Southwest's programs and student services and talk with TN Reconnectors about their student experience. Scan the QR code in the graphic or click here to reserve your spot today! For more information, contact Southwest Recruiter, Elizabeth M Clark.


Why Southwest

7 Locations
take classes day, night or weekends on campus or online

More than 110 programs
to choose from, including degrees and certificates

Tuition-free
for eligible high school graduates and adult learners

98.5% job placement rate
with 91% working in their field of study

19:1
student to faculty ratio

Half the cost
Southwest tuition is half the cost of most state colleges and universities