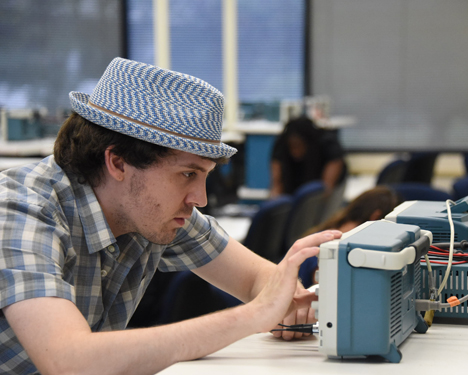 Business and Technologies
Business and technologies touch the day-to-day world in which we live and work, transforming industries and communities.
Our Business and Technologies programs provide a real-world curriculum where students can hone their skills in several areas, from learning business operations to exploring entrepreneurship to discovering cutting-edge technologies for innovation.
Program Overview
The Business and Technologies Division is made up of three academic departments. The Division offers a wide range of A.A.S. and A.S. degrees and Technical Certificates for those students seeking requisite knowledge and skills to enter the today's highly competitive workforce. The programs offered in each department are listed below.
Students interested in pursuing careers in Information Technology can get relevant experience through our IT Apprenticeship Program, a partnership with the Greater Memphis IT Council and the University of Memphis. Learn more about the apprenticeship program here.
Related Links
Contact Us
Hannah Holliman, Apprenticeship Specialist
901-333-4299

Business and Technologies

Dr. Charles Baker, Dean
901-333-4433
Macon Cove Campus
Macon Academic Building
Room B-271
Karen Campbell, Secretary
901-333-4121
Macon Cove Campus
Macon Academic Building
Dean's Suite, Room B-271

Business and Legal Studies

Dr. Derrick Wheatley, Department Chair
901-333-4682
Nikki Free, Secretary
901-333-4130
Macon Cove Campus
Macon Academic Building
Dean's Suite, Room B-271

Technologies

Dr. Aaron Jagers, Department Chair
901-333-4159
Macon Cove Campus
Fulton Building, Room 313

Engineering Technologies

Dr. Aaron Jagers, Department Chair
901-333-4159
Macon Cove Campus
Fulton Building, Room 313
Bernice Neal, Secretary
901-333-4150
Macon Cove Campus
Fulton Building, Room 310