CMTS Empowering Education initiative seeks to encourage residents to pursue higher education
CMT, the leading country music and lifestyle channel, announced last month that it is joining forces with Tennessee Board of Regents (TBR) to launch Empowering Education, an initiative that includes a multi-city concert tour targeting rural areas of Tennessee this spring to encourage Tennesseans to pursue higher education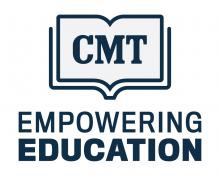 The partnership aims to encourage more Tennesseans to earn an academic degree or a technical or occupational degree or certificate to pave the way to successful careers that will benefit them and their families. The Empowering Education initiative will offer four community colleges across the state the opportunity to receive additional support locally, including a free concert featuring country star Courtney Cole at each stop.
TBR will contact Tennessee colleges to submit proposals to CMT about how they can use the Empowering Education concerts and resources to help bring prospective students – including adult learners – onto their campuses to introduce them to the many academic and career programs they offer. CMT will select four schools and will fully fund the costs of staging the events.
"We are absolutely delighted that CMT has chosen to partner with our community and technical colleges to build awareness of the importance of earning a degree or certificate, to learn the skills and knowledge required in today's – and tomorrow's -- workforce," said TBR Chancellor Flora W. Tydings. "Through its Empowering Education initiative, CMT is putting its prestigious, global brand to work in encouraging Tennesseans of all ages – from high school students to adults without a post-high-school credential – to enroll in one of our many career, occupational or academic programs and build a better future for themselves and their families.
"There's a campus or teaching location in virtually every county, enrolling is easy, our on-campus counselors are there to help, and for most Tennesseans, it's tuition-free," Tydings said. "We're grateful to CMT and Courtney Cole for this extremely generous support. And I'm excited about attending CMT's concerts on our campuses next spring!"
Rachael Wall, CMT's public affairs manager, says CMT has partnered with community and technical colleges across the U.S. over the past four years, but now is an exciting time to embark on the first tour in Tennessee, the home of country music. "By focusing CMT Empowering Education efforts in Tennessee, we can highlight all the impressive new programs and scholarships available to those continuing their education and be a catalyst of change for the future workforce of the Volunteer State."
The partnership is intended to amplify Tennessee Promise and Tennessee Reconnect, two important statewide initiatives that provide tuition-free community and technical college for new high school graduates and independent adults who lack a post-high-school certificate or degree. The partnership also supports the state's Drive to 55 mission to increase the number of Tennesseans with a post-high-school degree or certificate to 55 percent of the state's population by 2025. Achieving this goal will require 800,000 more Tennesseans getting the training and skills needed for the jobs of today and tomorrow.
Empowering Education is CMT's grassroots education campaign that was first announced in 2014 at the Clinton Global Initiative-America meeting. Working in collaboration with the American Association of Community Colleges (AACC), the campaign has experienced success hosting more than 30 events in 18 states, bringing star-power and helping put a face on education by highlighting the success stories of students. Since 2014, the campaign has worked in some of the nation's most economically-depressed regions to highlight the importance of earning a degree or certificate.