Monika Johnson named special assistant to the president
President Tracy D. Hall named former Equity and Compliance Executive Director Monika L. Johnson Special Assistant to the President, effective Sept. 1, 2018.
Johnson joined Southwest June 2016 after serving two years as Contracts Administrator and Assistant County Attorney for Shelby County Government and Chief Ethics Officer for the City of Memphis 2011 – 2014. Prior to that, she served as EEO/Equity and Contract Compliance Officer for Shelby County Schools and has amassed more than 20 years of experience practicing law.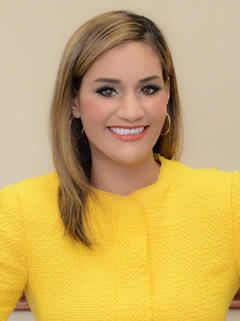 In her new role as special assistant, Johnson serves as a key member of the President's Cabinet and advises the president on all College operational matters. She also provides oversight for special projects and initiatives and assists the President in addressing time or critically sensitive issues. As one of the principal advisors, she also serves as the president's liaison with college and community constituencies and assists with internal and external interactions with various individuals.
"Monika's background as an attorney and in Equity and Compliance, make her uniquely qualified to handle the oftentimes sensitive and complex issues that my office handles. She pays close attention to detail and has excellent follow-through, skills that will definitely serve her well in her new role" President Hall said.
Johnson says her primary aim is to support the President in advancing the college's strategic priorities and reinforcing the college's mission. "I desire to help move this college forward by supporting the President's big audacious goal to redesign the college in the best interest of the students we so proudly serve," Johnson said. "I am extremely excited about this opportunity to serve the College in this capacity. It allows me to be more hands-on with other initiatives and special projects and a chance to make a difference in moving this great institution forward."
Johnson is a Summa Cum Laude graduate of Rust College where she holds a B.A. in English. She earned a Juris Doctorate degree from the University of Memphis, Cecil C. Humphrey School of Law. Johnson has deep passion for the law and education. She proudly serves as a member of the Board of Directors for Capstone Education Group. She is the past President of the Ben F. Jones Chapter of the National Bar Association and a member of various other bar associations and civic and community organizations. Johnson is a 26-year member of Alpha Kappa Alpha Sorority, Incorporated. Finally, her most relished job is that of mother. She has three daughters: Justice, who is a dental student at Tufts University School of Dentistry, Jordyn, a freshman at Middle Tennessee State University; and Jaida, a thriving high-school student who loves to read.
Johnson may be reached via email at mljohnson@southwest.tn.edu or phone at (901) 333-4444. Her office is located in the Farris Administration Building on the Macon Cove Campus, third floor.
Congratulations, Monika!