Working Remotely: Microsoft Teams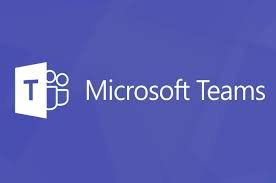 Teams lets you quickly pull together a team with people inside and outside your organization, chat with others to drive fast and inclusive conversations, securely share and co-author documents and consult on projects.
Download and install Microsoft Teams at:
Teams has clients for desktop (Windows and Mac), web, and mobile (iOS and Android). We recommend users install the desktop and mobile clients to have the best experience with Teams.
Download links:
Microsoft Teams provides demonstration features at:
Find in-depth video guidance on how to use Microsoft Teams at:
MS Teams Backgrounds
MS Teams allows you to change your virtual background once you join a Teams meeting. You may blur your background or replace it entirely with a Southwest Tennessee Community College Approved Image.
NOTE:
It is encouraged that everyone sign into Microsoft Teams daily and see the benefits it provides. Giving feedback is also encouraged to ensure that Microsoft Teams is used in the most effective way possible.
NOTE: Microsoft Teams is currently capable of running along side Skype for Business, although usage of Teams will be preferred going forward.
Related Links
ITS Locations/Hours
ITS Main Office
Macon Cove Campus Farris Building Room 1001
8 a.m.-4:30 p.m.
Monday-Friday
Client Service and Support
Macon Cove Campus Farris Building Room 1024
Union Avenue Campus A Building Room114
General Hours:
Monday - Friday
8 a.m.-4:30 p.m.
Hours During Semester:
Monday - Thursday
6:30 a.m.-7 p.m.
Multimedia Services and Digital Production
Macon Cove Campus Freeman Building Room 103
Monday - Thursday
8 a.m.-8 p.m.
Friday
8 a.m.-4:30 p.m.
Union Avenue Campus B Building Room102
Monday - Friday
8 a.m.-4:30 p.m.
Helpdesk
Macon Cove Campus Bornblum Library, Room 113
901-333-4357 [HELP]
Monday - Friday
8 a.m.-4:30 p.m.
Contact Us
Chief Information Officer
Michael Boyd