Faculty and Staff Awards reward attendees with spectacular multi-media program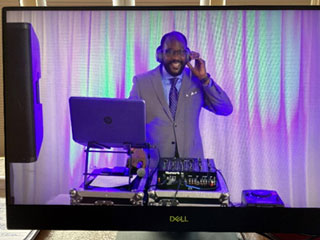 The Human Resources staff promised a multi-media extravaganza for this year's Faculty and Staff Awards and they certainly delivered on their promise.
The annual celebration that recognizes the outstanding accomplishments of employees was held virtually for the first time July 24, 2020, and featured live and recorded tributes delivered via the unique LunchPool platform that allowed attendees to move from table to table to socialize. There was also a library of videos that participants could watch during the networking session. To top it all off, legendary Memphis radio personality Stan 'The Man' Bell emceed the event, entertaining guests live online with song requests and music trivia. Everyone had a blast virtually visiting with one another and grooving to Bell's song selections.
To watch a recorded, on-demand version of the awards ceremony on Southwest's YouTube channel, click the following link: https://www.youtube.com/watch?v=74bbglrtZ7c or the graphic below.
Congratulations to the 2020 Faculty and Staff Award recipients:
President's Award
Presenter: Dr. Tracy D. Hall, President
Recipient: Rory Thomas, Executive Director, Tennessee Small Business & Development Center
Vice President Awards
Presenter: Dr. Kendricks Hooker, VP of Academic Affairs
Recipient: Digital Learning and Teaching Academy Teams, Academic Affairs Division
Presenter: Cynthia Graham, VP of External Affairs
Recipient: Roseanne Landey, Executive Director, Institutional Development
Presenter: Michael Neal, VP of Financial and Administrative Affairs
Recipient: Sandra Wallace, Director, Cashiers & Accounts Receivable
Presenter: Jacqueline Faulkner, VP of Student Affairs
Recipients: Dr. Nikita Ashford-Ashworth, Director, Advising & Academic Support
Moriah Brown, Graduation Analyst 1, Records
Marcia "Renee" Hancock, Director, Application Services
Information Technology Services Awards
Presenter: Michael Boyd, Chief Information Officer
Recipients: Tonjua Tillman, Computer Laboratory Technician, Client Services
Marcia "Renee" Hancock, Director, Application Services
Police Services/Public Safety Awards
Presenter: L. Angela Webb, Police Services/Public Safety Director
Recipients: Karen Taylor Campbell, Administrative Assistant 3, Department of Humanities
Orlando Cosby, Police Officer, Police Services/Public Safety
Faculty Awards
Farris Award
Dr. Juliann Waits, Professor, Natural Sciences
Instruction and Curriculum Development
Dr. Joan McGrory, Associate Professor, Business and Legal Studies
Service to the College
David Huffman, Assistant Professor, Languages and Literature
Community Service
Rosalyn Rogers, Instructor, Education, Criminal Justice & Human Services
Leadership Activities
Thomas King, Assistant Professor, Graphics & Fine Arts
Professional Growth and Development
Salahuddin Masum, Associate Professor, Engineering Technology
PASO Awards
Leadership Award
Chateeka Farris, Director, Testing
Service Award
Jivanta Farmer, Program Specialist, Retention & Student Success
Leadership and Visionary Guidance Award
Dr. Tracy D. Hall, President
SASO Awards
Kenneth W. Mathis Environmental Service Award
Sonia Mottley, Custodian, Custodial Services
Support Staff Professional Growth Award
Monica Crawford, Human Resources Assistant, Human Resources
Support Staff Service Award
Edna Claxton, Administrative Assistant 3, Advising and Academic Support
Support Staff Employee of the Year
Bernice Jackson, Specialist, Course Scheduling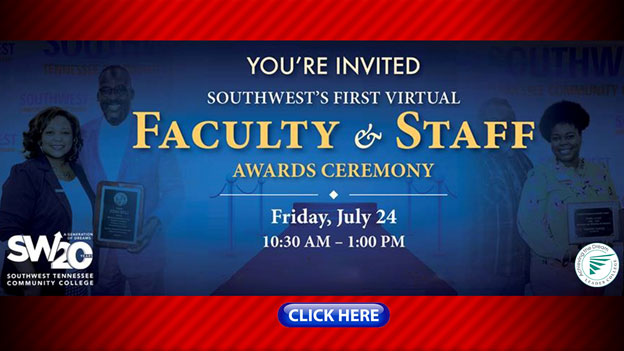 ---
Scoop - September/October 2020