CCAMPIS child care centers are an affordable, convenient option
Did you know that student-parents can apply every semester for their children to attend Southwest's Child Care Access Means Parents in School (CCAMPIS) Program? CCAMPIS is a convenient option for parents of children 2½ to 5-years-old in need of affordable day care.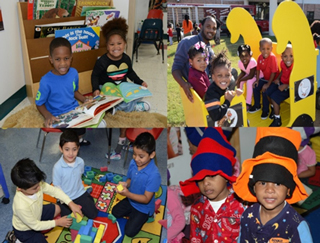 Funded by the U.S. Department of Education, CCAMPIS child care centers are located on the Macon Cove and Union Avenue campuses to support Pell Grant-eligible students pursuing an associate degree. However, any student is eligible to apply. Faculty and staff are welcome to enroll their children at the centers, too.
The cost is typically $150 per child for parents whose child attends child care more than six hours a day for five days. For those children who are in child care less than six hours a day, the cost is $125 a week. Program costs are subject to change depending on the number and ages of children enrolled.
At this time, 90 percent of the cost will be covered by the CCAMPIS grant for eligible students.
Both centers have been recognized for their quality care by the National Association of Young Children and Tennessee's Star Quality Program.
For more information about the program, eligibility and participation requirements, contact CCAMPIS Coordinator Jacquelyn Holt at jholt@southwest.tn.edu or 901-333-5233, or drop by one of the centers during business hours.
Hours of Operation
Union Avenue Campus
Monday – Friday: 7 a.m.–5:30 p.m.
Macon Cove Campus (approaching capacity)
Monday – Friday: 7 a.m.–4:30 p.m. (subject to change)