From the President
Community is our middle name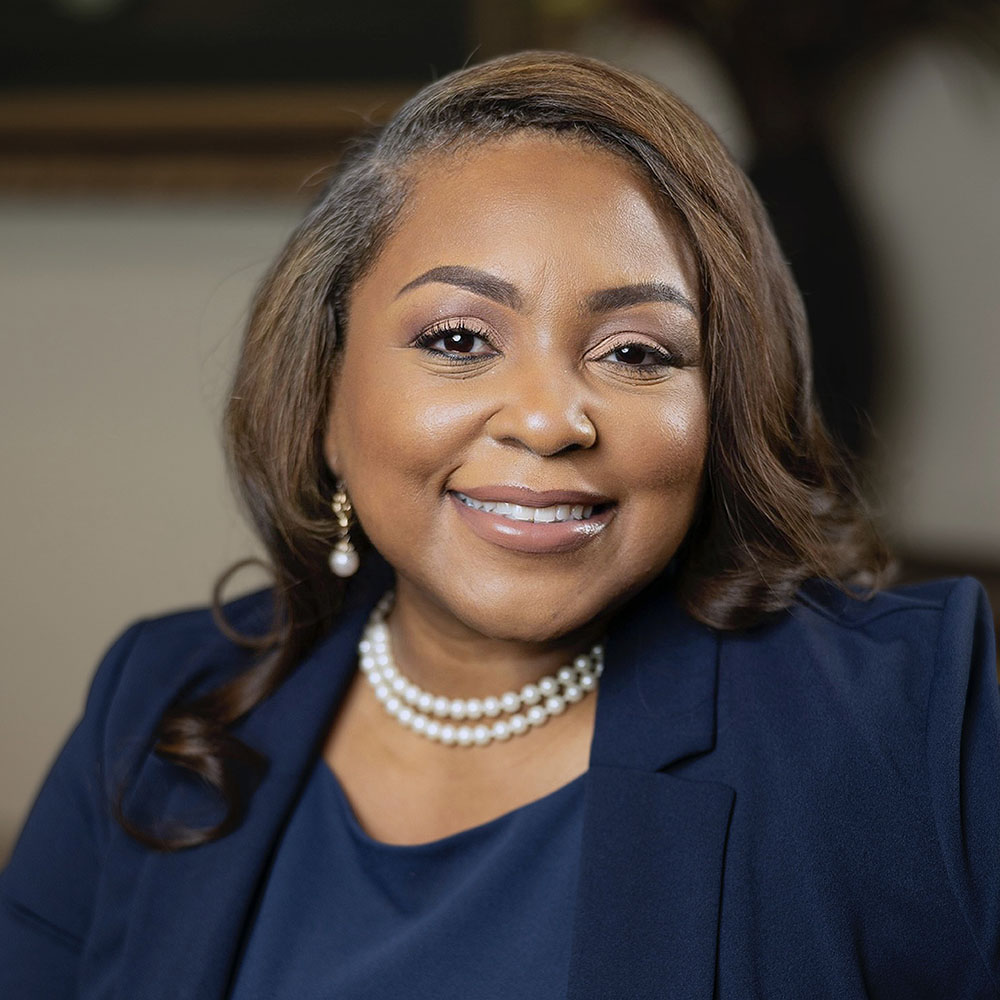 Many hands make light work is an old adage that applies whether you are working on a small household project or redesigning, reinventing and resetting one of the largest community colleges in the state of Tennessee. Community is one of our Focus 2020 Strategic Plan focus areas, along with students and excellence.
I often say "community is our middle name" and emphasize the critical role we play in the success of the Mid-South at every opportunity. With this in mind, our community partnerships are fundamental to our success. Whether it is a corporation sending its employees to Southwest for customized training or a community agency like the Greater Memphis Chamber working hand-in-hand with us to bridge the skills gap in global logistics, the relationships we foster are critical to student success, the College's success and ultimately the community's success.
As we strive to become more efficient and effective, our goal is not only to ensure our resources are strategically aligned, but also that these alliances are mutually beneficial—a win-win for all involved. A prime example is our work with Memphis Tomorrow and the Memphis Police Department (MPD) to establish Blue Path, a program that serves as a pipeline to the police force. Blue Path enables area graduating high school seniors to earn while they learn. They work as MPD police service technicians (PSTs) while they earn an associate degree in criminal justice at Southwest tuition-free. Blue Path students emerge poised to enter the police academy where they will complete their training and join the Men and Women in Blue as full-fledged police officers who serve and protect our city. This workforce pipeline is a shining example of our impact in the community and the power of strategic partnerships.
To further emphasize our impact and better tell our story, we are establishing a database of college-recognized community partnerships where this information will be housed in our Office of K-12 and Community Partnerships. This repository will empower the college to take a holistic view of our community relationships to enable us to capitalize even more on what we do well and continue to scale up—all for the benefit of our students and the Mid-South.
If you are partnering, in any way, on behalf of the College, please share this information with Associate Director Shawn Boyd in the Office of K-12 and Community Partnerships. Please also send along any pertinent documentation and details of the alliance.
Thank you for all that you do! Let's continue to move Southwest forward as we focus on students, excellence, and the community.
Dr. Tracy D. Hall