Female Southwest employees take advantage of self-defense training
Stop! Get back! Stay away from me! These fighting words were loudly vocalized by a roomful of female employees in Nabors Gymnasium in training for their certification in rape aggression defense. The Office of Police Services/Public Safety offered the nine-hour certification course in R.A.D. (Rape, Aggression, Defense) Systems to Southwest female employees at the Macon Campus, Jan. 9 and 10.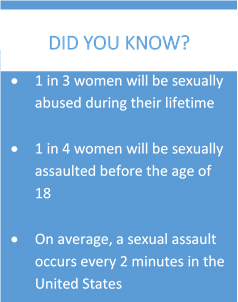 R.A.D. Systems founder Lawrence Nadeau designed the course with the objective "to develop and enhance the options of self-defense, so they may become viable considerations to the woman who is attacked." Internationally recognized for its commitment to excellence, R.A.D. is the only self-defense program ever endorsed by the International Association of Campus Law Enforcement Administrators (IACLEA), National Academy of Defense Education, the National Self- Defense Institute (NSDI), and Redman Training Gear.
According to the U.S. Department of Justice's Bureau of Justice Statistics and the Federal Bureau of Investigation's Uniform Crime Reporting, more women should be trained in self-defense techniques due to the escalating rise in criminal assaults.
Southwest police officers Aaron Merritt and Joe Benya taught the training on two consecutive nights. Merritt received his R.A.D. certification two years ago and was teaching his fourth class at Southwest. Benya has been certified for one year.
The first session included a lecture and discussion. On the second day, the attendees moved to the floor to learn various physical self-defense strategies and techniques.
"Ninety percent of all self-defense education involves the four "risks" of personal safety: risk awareness, risk reduction, risk recognition, and risk avoidance," said Merritt. "We teach these risks, but also inform our participants about how to act within the law."

Bernice Neal, a secretary in the technologies department, attended the training with her friend Rose Guy, a custodial foreman. Neal said she wants to pass along the knowledge she learns to female family members – "I'm here because I want to be a victor, not a victim, just like R.A.D. teaches." Guy wants to be more aware of her surroundings. "There's a lot happening out there today and I need all the extra help I can get to be prepared for the unexpected."
Officer Benya cautioned the participants to never reveal their training to their male counterparts. "This is about all of you females defending yourself in a bad situation from rape aggression and violence," he said. "We want you to surprise your attackers and be on the offense and defense." Benya encourages everyone who takes the course to periodically update their training and knowledge of the law.
At the end of the training, officers Merritt and Benya could see a difference in the confidence level of the trainees. They walked away expressing a new set of words: "I am prepared! "I am capable!" and "I will survive no matter what!"
Upon completion of the training, participants receive a R.A.D. Certificate in Self-Defense. To learn more about R.A.D. certification training, click here or contact Assistant Director of Police Services/Public Safety Ernest Greenleaf at egreenleaf@southwest.tn.edu.