THEC presents the Harold Love Awards
The Tennessee Higher Education Commission (THEC) seeks nominations for the 2019 Harold Love Outstanding Community Service Award, a THEC program that recognizes dedicated public service by individuals in the higher education sector.
Nominees can be current undergraduate or graduate students or faculty/staff at any higher education institution in Tennessee. Institutions may submit up to three nominations from each category (i.e. three student nominees and three faculty/staff nominees). As in years past, five students and five faculty/staff members will be selected to receive the $1,000 award.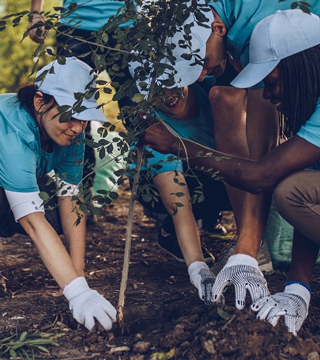 THEC welcomes nominations and self-nominations from current students, faculty, and staff members of public and private, two- and four-year colleges and universities. Submit your completed nomination form to Judy Schedneck in the Office of the Special Assistant to the President no later than Friday, March 1, 2019. Be sure to include with your completed nomination form a letter of recommendation from a community member not related to the nominee and at least ONE of the following: a news article, press release, news media (video) clip, program brochure, or program website URL.
THEC will notify award recipients by March 21 and will invite honorees and their families to attend the Harold Love Awards Reception in Nashville, TN in April.
For over 25 years, individuals in higher education across Tennessee have been recognized for outstanding community service through an award program established by the General Assembly. In 1997, the awards were named for the late Representative Harold Love Sr., who was instrumental in passing the enabling legislation. The Tennessee Higher Education Commission was given the charge to implement these awards for public and private two­ and four-year institutions. A taskforce of institutional and governing board representatives from across the state is convened each year to review each nomination submitted by the campuses and to select the five student and five faculty/staff award recipients.
For more information about the award and nomination process, please contact Brittany Mosby at (615) 253-8874.