Southwest wins Memphis Most's Best Technical College award
By Diana Fedinec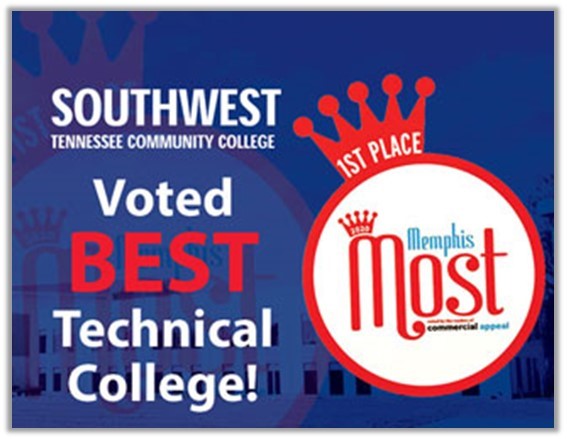 Southwest is The Commercial Appeal's 2021 Memphis Most winner for Best Technical College!
Winners of the annual award are voted on by the public and the newspaper's readers. The contest features more than 100 categories ranging from food and drink, goods and services and much more.
"We are excited to once again receive this honor," Southwest President Tracy D. Hall said. "This citywide recognition by the public is validation of the hard work of our faculty and staff to provide a stellar career and technical education for our students."
Congratulations to all the students, faculty, staff, alumni and stakeholders!