Saluqis shine during awards season
By Keith Gentry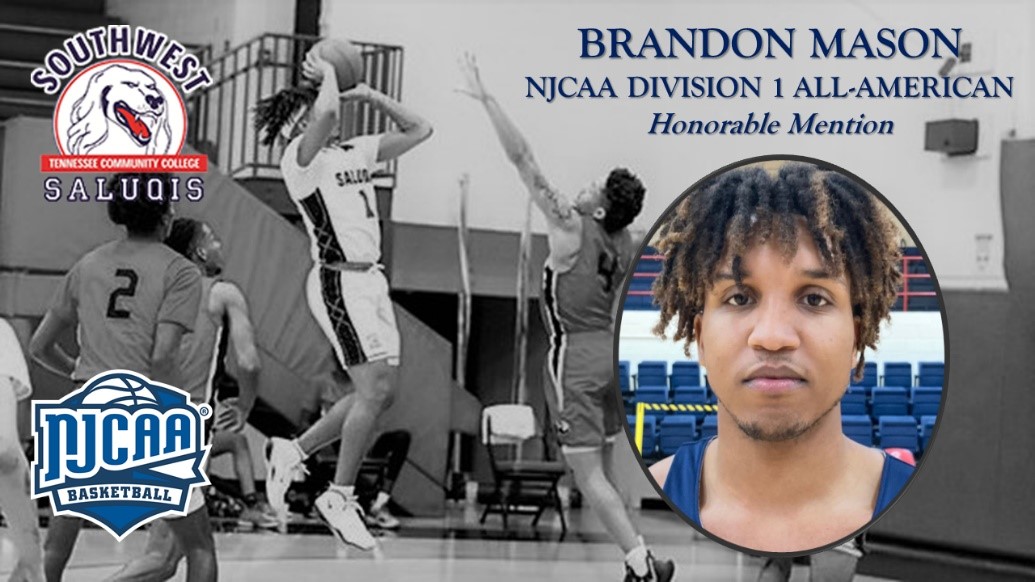 Southwest Saluqis wrapped up seasons on the hardwood and baseball diamond with plenty of hardware in 2021.
Saluqis basketball came away with two of the Tennessee Community College Athletic Association's (TCCAA) major awards, as well as three all-conference honorees. Interim Coach Amory Sanders also was named Coach of the Year for the TCCAA West Division and the NJCAA's Appalachian District.
Sophomore Guard Brandon Mason was voted West Division Most Valuable Player. He helped lead the Southwest men's basketball team to the Region VII Championship and a berth in the National Junior College Athletic Association (NJCAA) Division I National Tournament. NJCAA named him an Honorable Mention All-American, making Mason only the eighth Southwest men's basketball player to be so honored and the first since 2016.
Mason was the Saluqis second-leading scorer this season with an average of 15.1 points per game. He led the team with 35 three-point field goals and an 80.0 free throw percentage. In addition, Mason was among the team leaders in assists (45), rebounds (50), steals (31), and minutes played (444). Mason scored at least 20 points four times including a season-high of 29 points in the season opener against Dyersburg State Community College.
Kudos also to Sophomore Forward Jamey Sanders who was named First Team All-TCC to Nikcolauz Merriweather who was a second team selection.
Freshman phenom sparkles on the diamond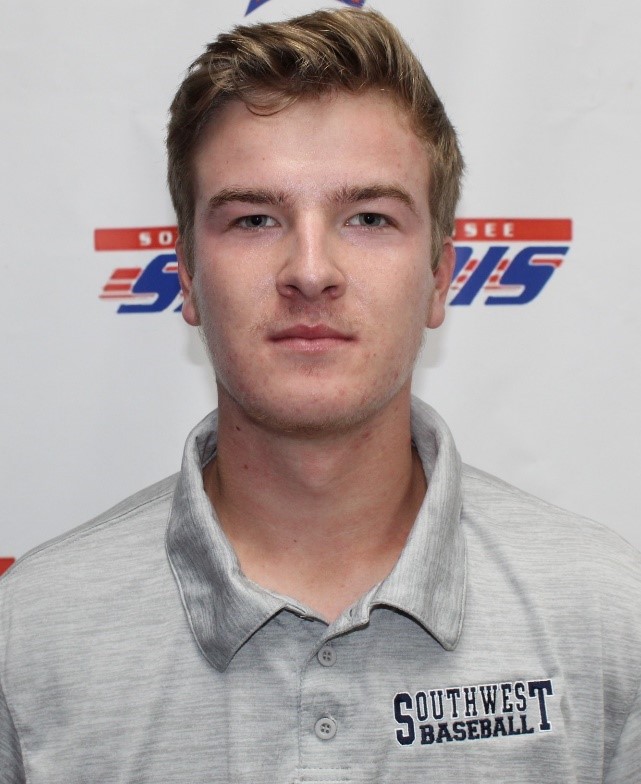 Saluqis baseball have a jewel in Freshman Outfielder Dawson Simmons who hails from Arlington, Tennessee, and Briarcrest Christian School. After the dust cleared on the season, Simmons emerged leading the Saluqis with a .386 batting average, earning him an All-TCCAA West Division Team honor. He also led the team with 32 hits, nine doubles, 22 runs batted in and a .554 slugging average and was among the top players with 15 runs scored and a .480 on-base average. Simmons had at least one hit in 22 of the 26 games, including a nine-game hitting streak, in which he batted .515 (17 hits in 33 at-bats). His best performance came against Volunteer State Community College when he had three hits, including two doubles, and drove in four runs.
Congratulations, Saluqis, on your phenomenal seasons!